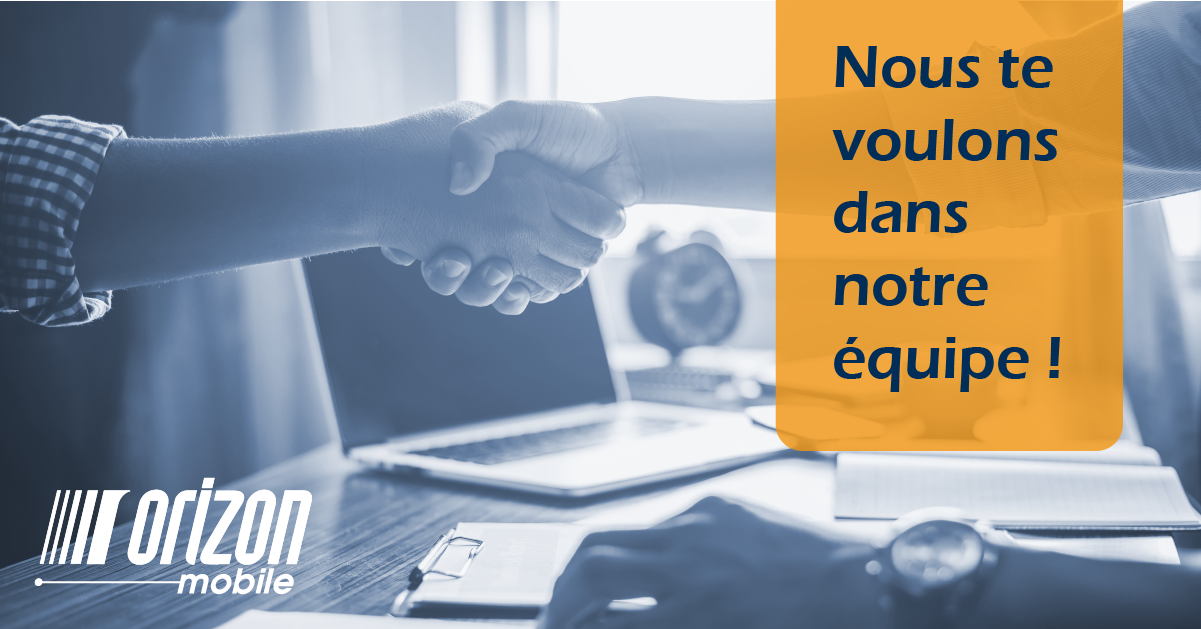 Orizon Mobile has more than 180 employees across the province in its 23 branches, including 13 TELUS stores. Be part of a dynamic and passionate team and take part in diverse and stimulating projects.
Apply now and join us!
Our Corporate Values
Customer oriented

Collaboration and team spirit

Surpassing oneself

Development of team members

Respect, and above all, have

fun!
Collaboration and team spirit
At Orizon Mobile, team synergy is essential. Employees must be able to have the ability to work as part of a team. When we all get together, we can accomplish any challenge.
Surpassing yourself
For us, it is important that our employees stay motivated and stimulated at work. They must feel that they are making a difference and that they are part of the success of the projects and the company. The work is filled with great challenges and which allows employees to surpass themselves.
Team member development
Orizon Mobile wants and gives everyone the opportunity to develop their knowledge and skills individually. We encourage continuing education by having a training reimbursement program in place.
Respect
Respect is a primary value at Orizon Mobile. We respect each other's differences. Just like in a family, each member is different. All together, the different pieces form one puzzle where the strengths of each are put forward.
Having fun !
Have fun with us! We believe the best cure for stress is humor ! Did you know that laughter increases happiness and well-being, as long as it is respectful and doesn't denigrate anyone ? 


Medical expenses insurance