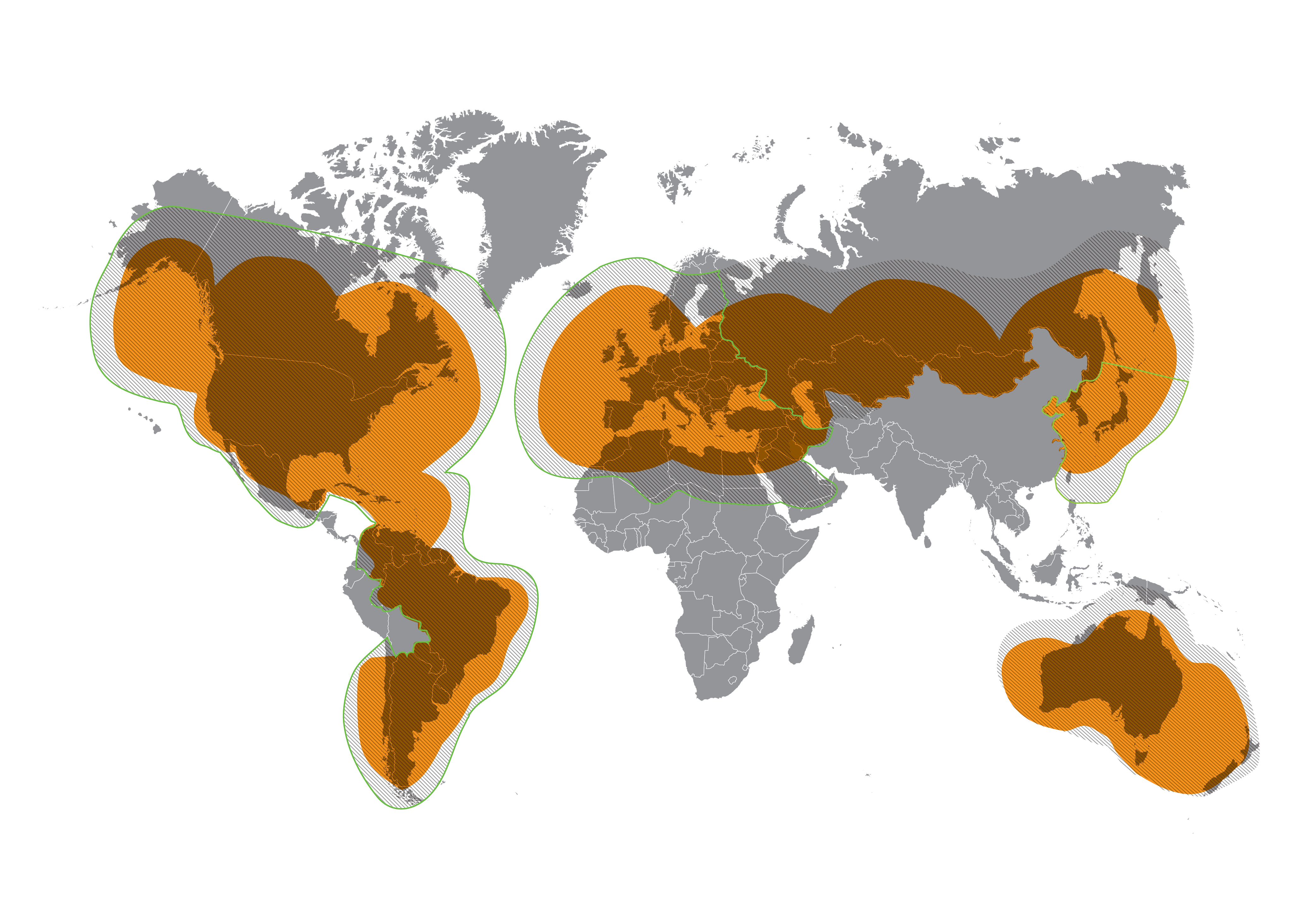 | | |
| --- | --- |
| |  Main coverage area |
Perimeter Coverage Area
Customers should expect to experience a weaker signal.
Local Area
Within the local area, Globalstar North American customers can roam free of charge without incurring additional airtime charges.  This map is intended to identify the local coverage area for Satellite, Universal, Orbit and Galaxy customers in North America. Coverage is subject to change without notice.
Note
The unit's SOS/911 coverage applies only to the areas shown above. Antennas must be fully extended and/or deployed to activate SOS and 911 functionality.
Coverage may vary. Map shows coverage for two-way satellite voice and duplex data only.
Actual coverage may vary due to portal deployment, local licensing and other factors. Globalstar service is a satellite radio technology subject to transmission limitations due to terrain type, service area boundaries, customer use of equipment, and other variable conditions including satellite operations and orbital positions. Contact customer service for information on roaming conditions and service availability before traveling.