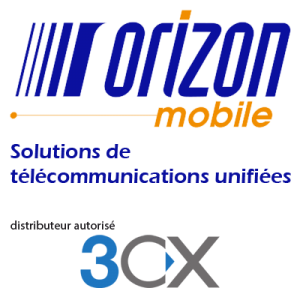 3CX specializes in business telephone solutions. Using a PBX system, it is then easy to connect all the members of your company together. Available on a wide variety of media, 3CX offers a versatile solution that can adapt to any situation.
3CX offers a complete communications solution out of the box. With this open standards PBX, the installation and administration of your telephony solution has never been so easy
Easily install and manage your system yourself

Reduce your telecom costs




Increase your productivity with UC: statuses, chat and more

Work from anywhere: Android and iOS apps, web softphone

Integrated WebRTC videoconferencing

Improve your customer service: Click2Call, Live Chat and Talk plugin

CRM integration with Office 365, Salesforce, Freshdecks and more

Install locally or deploy on YOUR cloud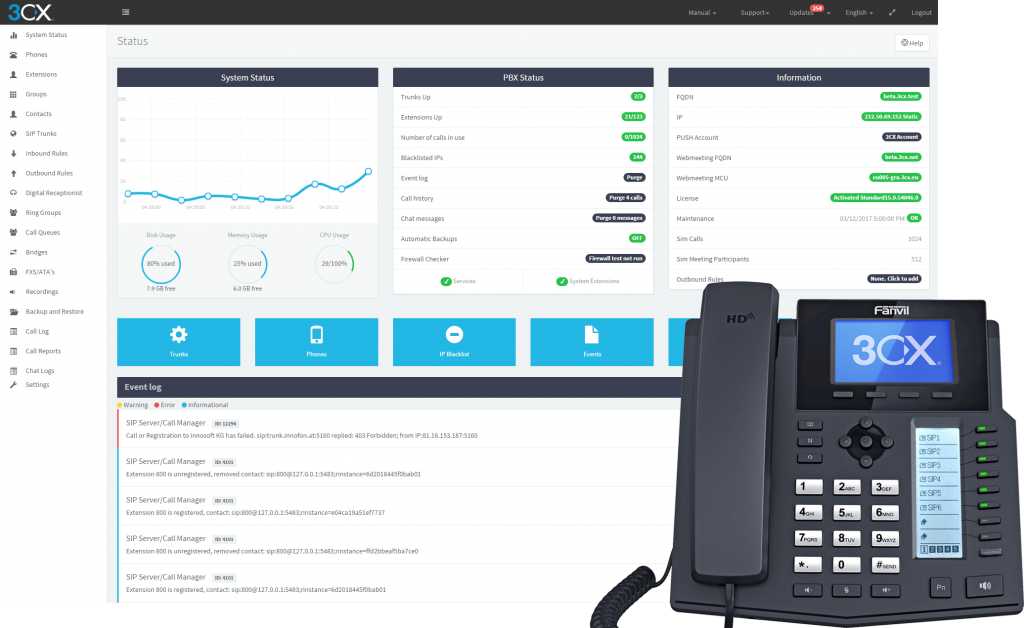 "3CX is forward thinking, the company has developed a reliable software PBX with the Hyper-V hypervisor and its communication solutions are a definite asset for all types of organizations."
Felipe Garcia, Director of Infrastructures & Services - Americas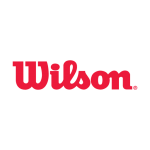 Try 3CX today - deploy the solution locally on Windows or Linux, or in the cloud with Google, Amazon, Microsoft Azure, AWS, OVH or Openstack and get a flexible and cost effective communication solution. Install it on your own cloud and keep control of your PBX.
⇒ Professional communications for every business
3CX includes many communication features without the need for additional paid downloads or add-ons. The integrated WebRTC-based video conferencing solution allows you to conduct face-to-face meetings wherever you are, via an open standards browser or with iOS / Android applications. Features like statuses, corporate instant messaging, whiteboard, screen sharing and more help increase employee productivity, collaborate better, and work more efficiently. Your prospects can easily contact you directly from your website with the 3CX Live Chat & Talk plugin.
3CX makes the administration of your corporate switchboard extremely easy. Regular maintenance is reduced to three times nothing, thanks to the automation of daily tasks and the ability to control the most important processes from a single interface in the administration console. Updates to the PBX as well as certified firmware are downloaded automatically and can be deployed throughout the network with just a few mouse clicks. Plug & Play compatibility with IP telephones and SIP trunks guarantee easy configuration and scalability of the solution. Lots of administrative processes have been eliminated, freeing up time for administrators, and the modern and intuitive administration console allows for quick and effortless solution setup.
⇒ Safety, reliability, simplicity
We have integrated the most advanced and modern security protocols and technologies into 3CX, thus protecting your communications against all types of attacks. The PBX offers security features that are easy to activate and administer, such as global IP address blacklisting, SRTP encryption, automatic detection of SIP attack tools, configuration of phones via HTTPS, SSL connectivity, which earns 3CX an A + rating from SSL Labs. All this is combined with a secure web server configuration against any attack for real peace of mind.
⇒ An extension, endless possibilities
Softphones for Windows and Mac, apps for iOS and Android, and the web client work together seamlessly and provide unmatched connectivity and mobility. Users can make and receive calls, view their coworkers' presence, schedule meetings, participate in web conferences, transfer calls, and more, all from their mobile device. The integration of PUSH technology makes it possible to never miss a call again, while saving the battery of your device.
⇒ All your applications are connected
Integration with your external applications is easy. Connect 3CX with popular CRMs like Salesforce, Office 365 and more. Employees can save time and increase productivity with Call Pop-ups, Call Logs and more while working on their synchronized apps. Additionally, 3CX's Click2Call Extension for Chrome and Firefox allows users to call numbers from any website or CRM solution by simply clicking on the highlighted phone number.
⇒ Reduce costs, increase profits
Reduce your phone bills and eliminate paid calls between your offices by connecting remote branches, and allowing teleworkers to use their extension wherever they are. Travel costs are reduced, employees can conduct face-to-face web conferences at the click of a mouse rather than going to on-site meetings. You can save even more by deploying your PBX on existing hardware, on a mini PC, a Raspberry Pi device, a virtual machine with VMware, Hyper-V or KVM, or in the cloud with your own cloud account. You choose.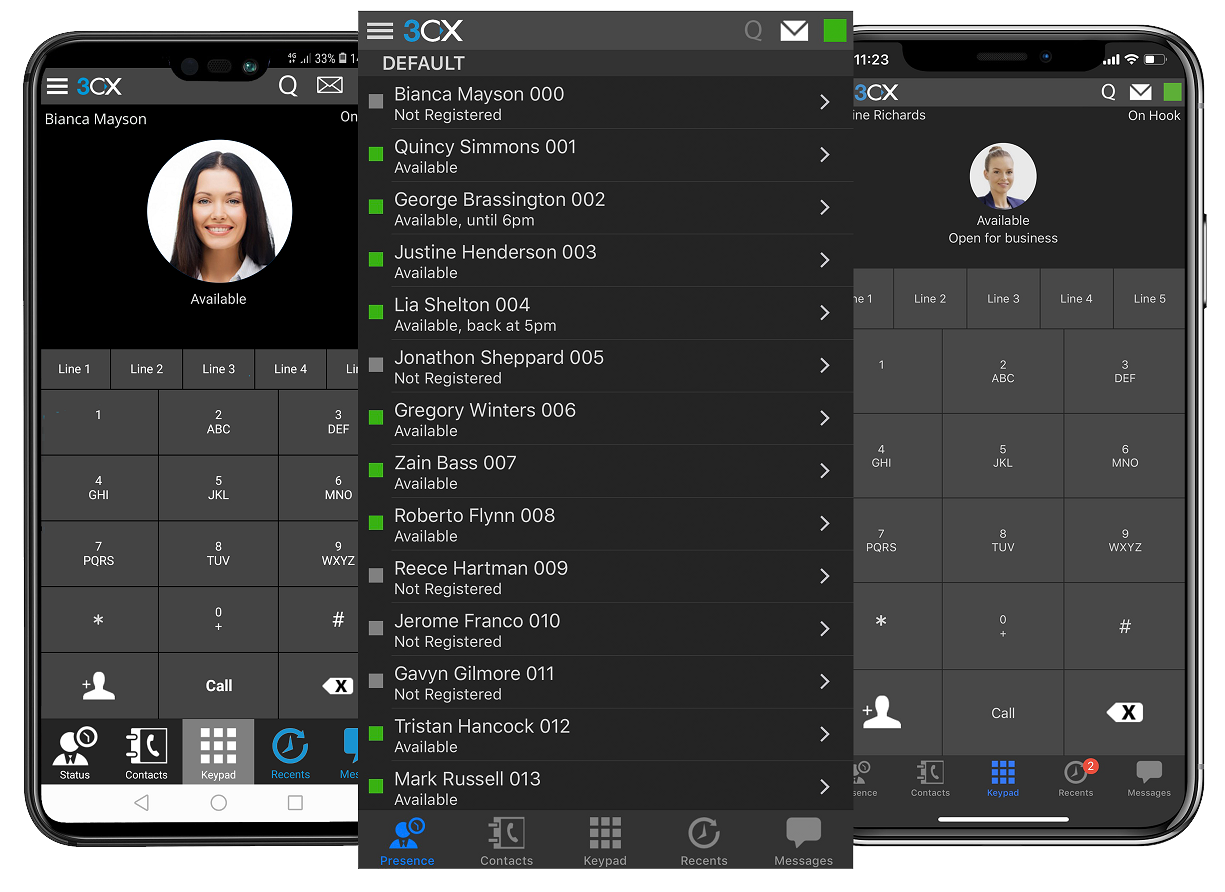 - Get 3CX for free with unlimited extensions. Contact us for more details
Public services

Public safety

Health

First Nations

Mines

Industrial & commercial

Hotels and restaurants

Events

Construction

Hunting and fishing