TELUS Online Security : All-in-one protection
Online threats keep evolving; but so do security solutions. Get superior protection for your devices, online privacy and identity with TELUS Online Security Powered by NortonLifeLockTM plans starting at $10/month1.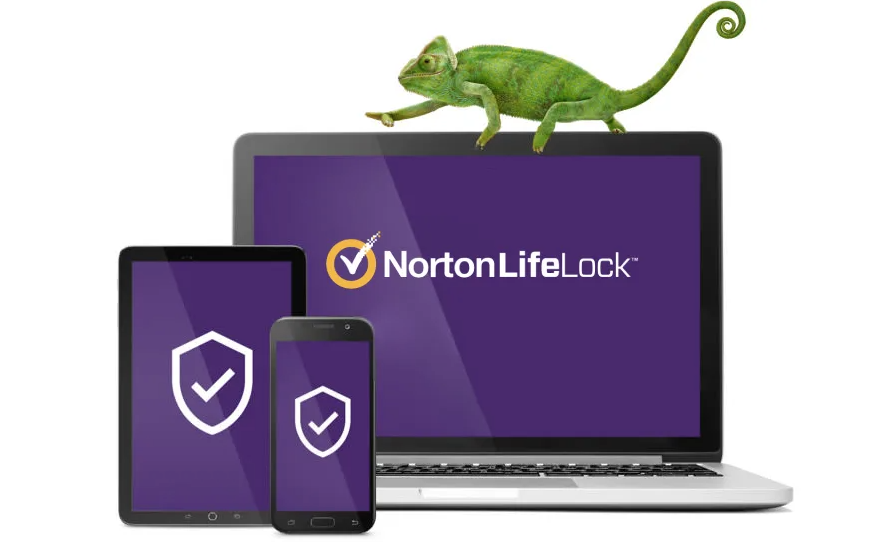 Receive assistance in case of identity theft
You're not alone. A Restoration Specialist is on your side
Having your identity stolen can be overwhelming. Rest easy, knowing a dedicated specialist will handle your case from start to finish, helping restore your identity.
Safeguard all your passwords
Password Manager provides the tools you need to create, store, and manage every password, your credit card information and other credentials online – safely and securely in your very own encrypted, cloud-based vault.
Monitor suspicious activity
The faster you discover unauthorized accounts, the better. With the Norton 360 app, it's easy to access your credit report and credit score from a major credit bureau 4 5 .
How TELUS Online Security safeguards your personal information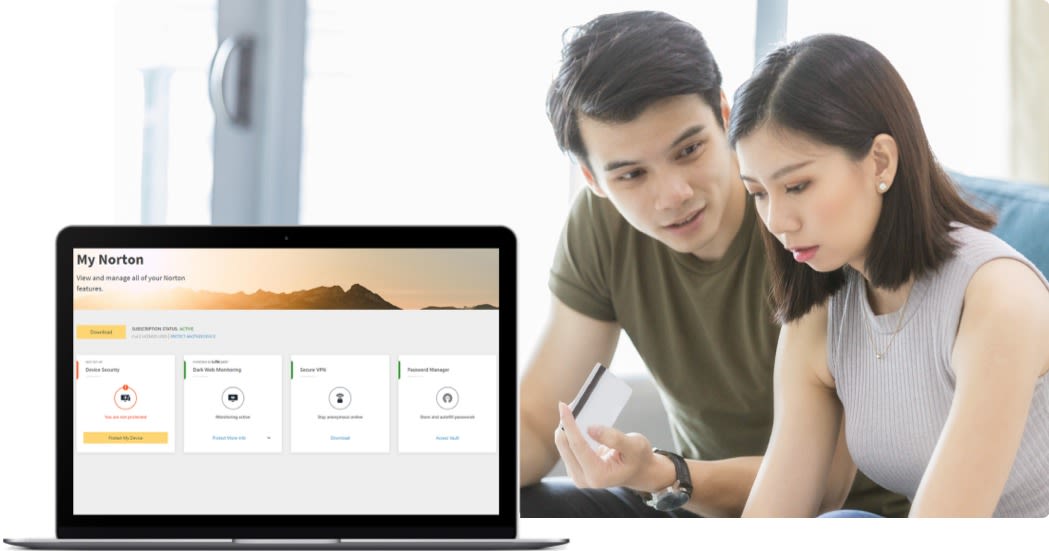 Share your confidential and banking information securely from your device.
Browse and share information on the web confidently knowing your devices have protection against unsafe links, malicious downloads, virus-ridden or fraudulent websites, and cybercriminal scams 2 .
Protect your identity and information with Secure VPN
If you submit your personal and banking information, you could be a target for cybercrime. Connect to the internet and share your information, pay bills and file your taxes safely at home or on the go with the reassurance of bank-grade encryption.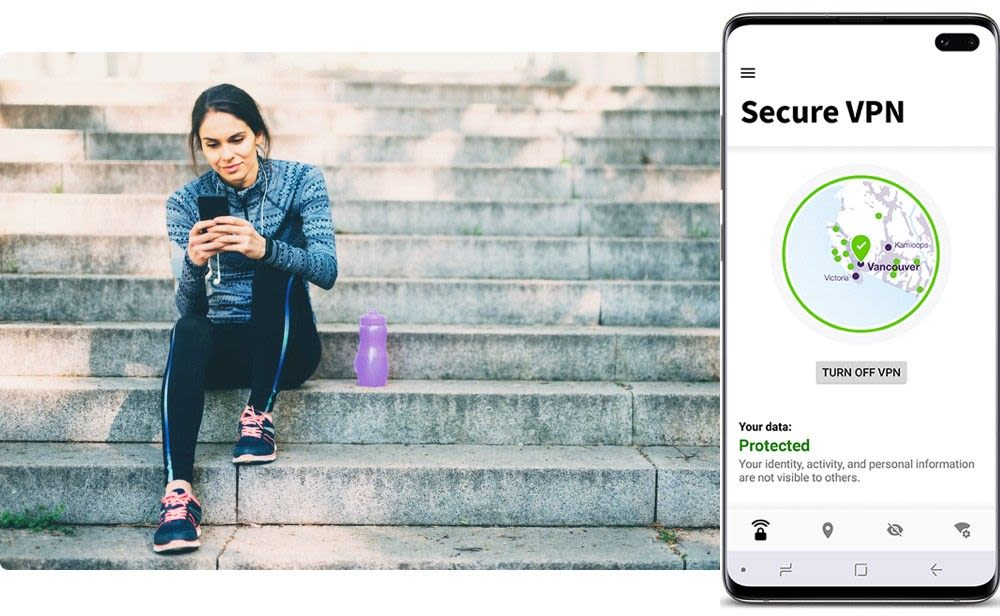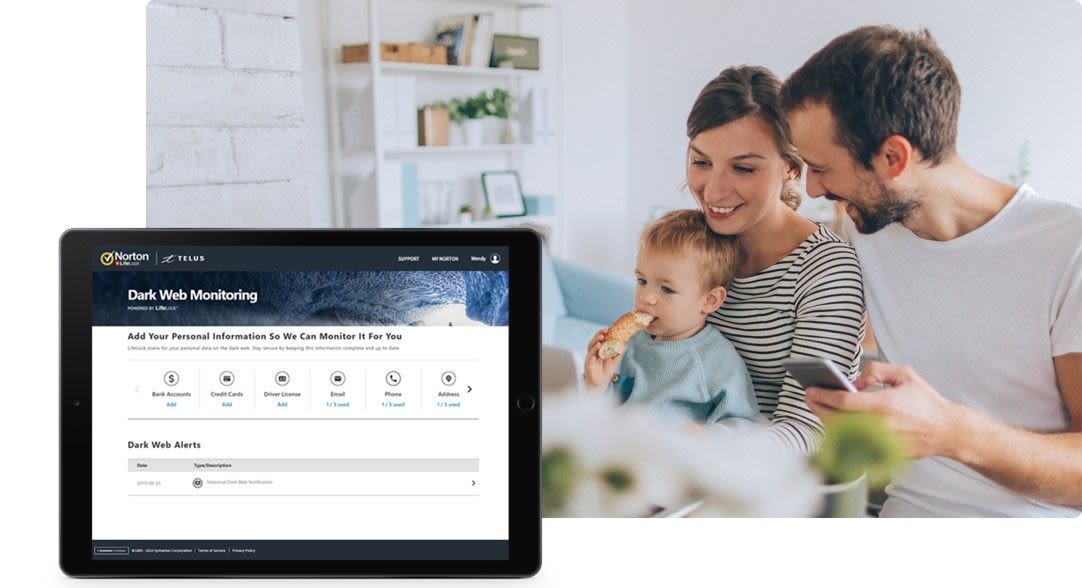 Get dark web notifications on potential threats
Cybercriminals can meet anonymously on dark web sites to make illegal purchases of personal information. Dark Web Monitoring Powered by LifeLockTM continuously patrols the dark web and private forums looking for personal information or fraudulent tax returns with your identity. You'll be notified so you can take proactive action to protect yourself 3.
Want to know more about TELUS Cyber Security ? Contact us !
Applies to TELUS Online Security Standard, Complete, and Ultimate plans.
Not all products, services and features are available on all devices or operating systems. System requirement information on Norton.com
Dark Web Monitoring Powered by LifeLock™ in the Norton 360 Basic plan (without LifeLock) defaults to monitor your email address only. Log in to your Norton account to enter more information for monitoring purposes.
If your plan includes credit reports, scores, and/or credit monitoring features ("Credit Features"), two requirements must be met to receive said features: (i) your identity must be successfully verified with TransUnion; and (ii) TransUnion and Equifax must be able to locate your credit file that contains sufficient credit history information. IF THESE REQUIREMENTS ARE NOT MET YOU WILL NOT RECEIVE CREDIT FEATURES FROM THE BUREAUS. You will receive Credit Features once the verification process is successfully completed. Any credit monitoring will take several days to begin after your successful plan enrollment.
CreditVision credit score is based on TransUnion data. Third parties may use many different types of credit scores to assess your creditworthiness.
Public services

Public safety

Health

First Nations

Mines

Industrial & commercial

Hotels and restaurants

Events

Construction

Hunting and fishing