Meet ZOLEO, the affordable accessory that extends your smartphone messaging coverage to everywhere on Earth and provides a safety system you can count on.
Ruggedly designed, location-aware and Iridium-based, the ZOLEO satellite communicator device will keep you connected and secure when venturing beyond cell coverage*.
*Active subscription plan required to transmit messages over the Iridium satellite network.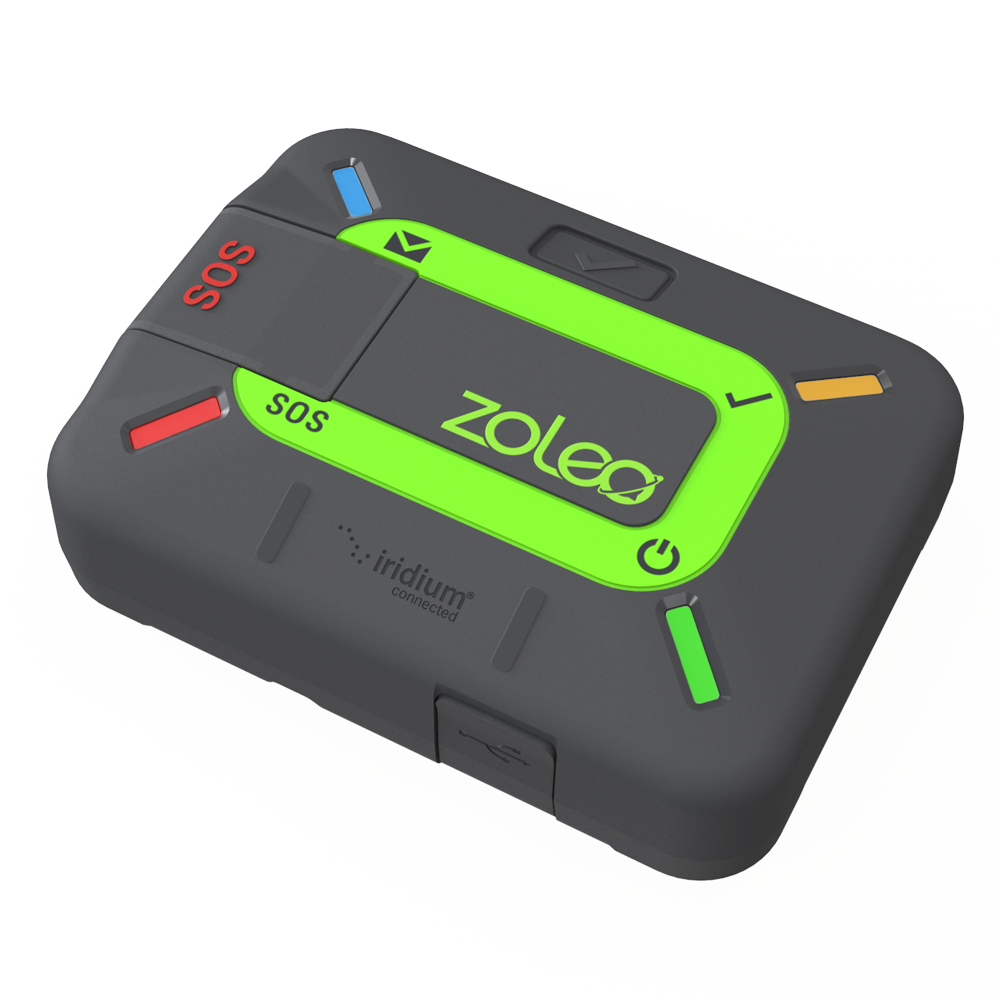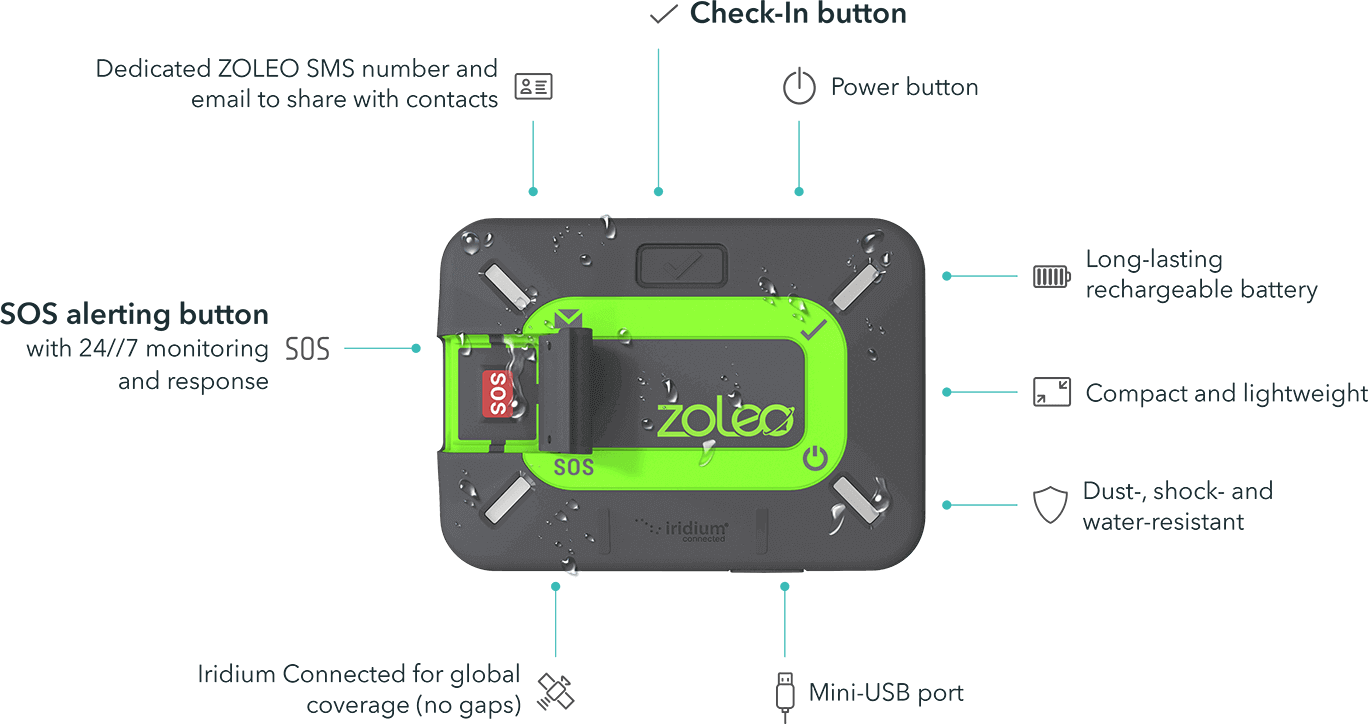 If something goes wrong, SOS alerting ensures you can get help.
Rest assured, your SOS and GPS coordinates will be sent to our 24/7 emergency response coordination partner. You'll get confirmation that your alert was received, and if it was a false alarm you can cancel it.
Easily check in with one button press to let others know you're OK.
Your check-in message will be sent to your check-in contact(s). You can also include your GPS coordinates if desired. ZOLEO makes it easy to let them know you're OK so they rest easy.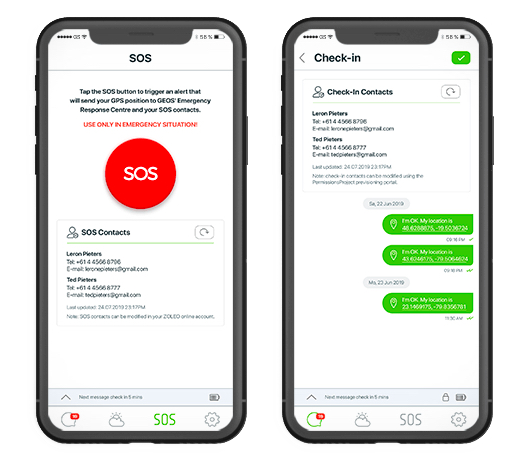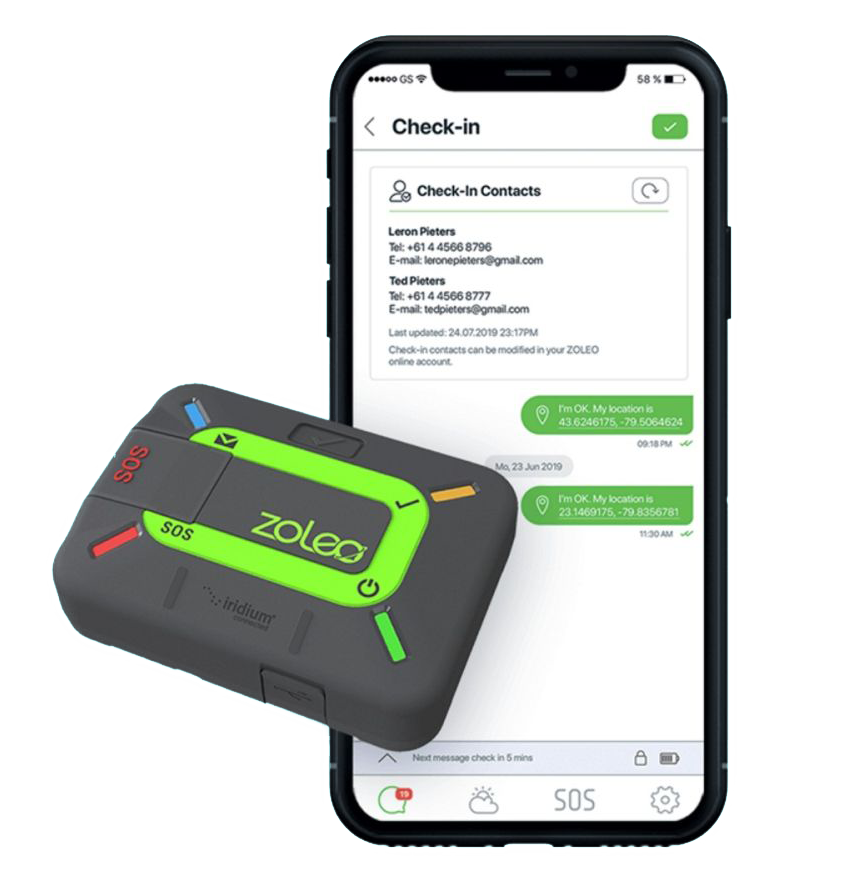 Let others know where you are with these standard features:
Location Share+ (add-on subscription)
Location Share+ enables ZOLEO users to share their location with their check-in contacts, on a user-selected interval from every 6 minutes to 4 hours. ZOLEO users and check-in recipients will be able to use the free ZOLEO app to view the current location and breadcrumb trail on a map. ZOLEO users can start/stop location sharing any time, and also download maps for use offline. Location Share+ is an optional add-on subscription* that includes unlimited check-in and location share messages!
*Note: Additional charges apply; can be cancelled any time.
Public services

Public safety

Health

First Nations

Mines

Industrial & commercial

Hotels and restaurants

Events

Construction

Hunting and fishing