Quality virtual care – anytime, anywhere
Akira by TELUS Health is a national on-demand virtual care solution. It gives members and their family direct access to secure medical consults with friendly, knowledgeable clinicians – 24/7 and across the country. Akira is available in French and English, via smartphone or computer.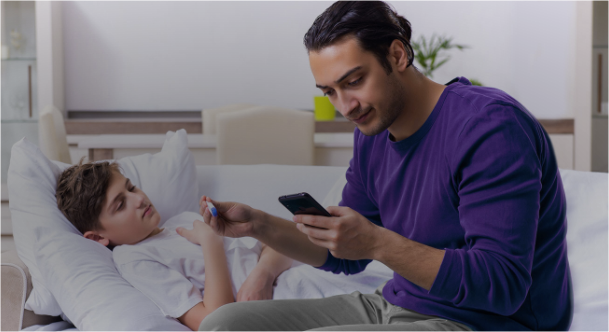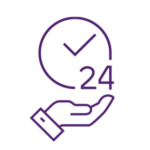 Care, when and where you need it
The service is available anytime and anywhere – 24/7, 365 days a year, and across the country – for prescriptions, mental health, diagnosis, referrals, and more.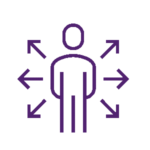 For healthy, productive employees
Having access to virtual care means employees no longer have to miss days of work for in-person appointments that can be resolved virtually, resulting in higher productivity and important return of investment for your organization.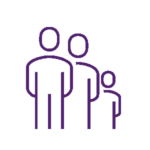 We're here for the whole family
Memberships include immediate family members, (spouse and dependents under 26 years old), so that the whole family can stay healthy at all times and from anywhere.
Healthcare at your employees' fingertips.
Akira by TELUS Health meets the health needs of your employees and their families via secure text and video messaging - anywhere, anytime. Interested in learning more?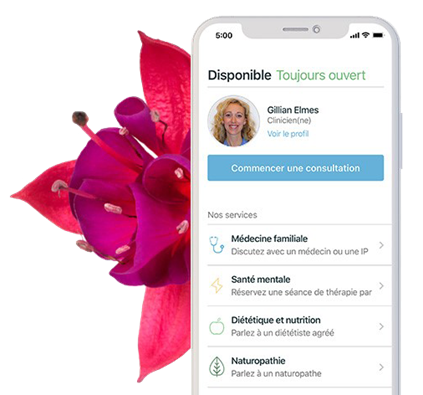 See what Canadians are saying about Akira by TELUS Health
"I just wanted to say how grateful I am for Akira! Our son had a rash; one quick call by the clinician and the prescription was faxed to the drugstore. What a world we live in!"
Shawna O.
Toronto, ON
"Each step was easy, seamless and each health professional was caring, considerate and extremely helpful. To have a referral, lab work and results all in 3 days is quite awesome."
Kim G.
Waterloo, ON
"We've had two employees reach out since we launched Akira last Monday to share that they used the service and had an amazing experience. They were impressed by the quality and timeliness of care, ease of using the service, as well as the follow-up the next day. From us to your team – thank you."
Kristen Warden
Director at Allianz Global Assistance Canada
Connect by text as soon as you need
Asynchronous text means consults happen when it is convenient for users. Texting also lowers the barrier to initiating difficult conversations around mental health.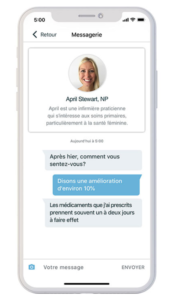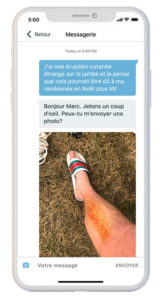 Secure video and web portal
Secure video and real-time image transfer take place directly within the app. Akira's patient experience is also available on a web portal, so members can choose the option they're most comfortable with.
Anytime access to medical notes
Medical notes and chats from consults are saved on the app, so members can always refer back to them, helping to ensure continuity of care and treatment plan adherence.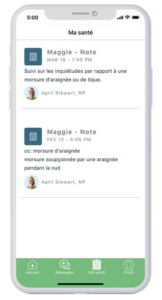 Our mental health support is available 24/7 by text, making it easier to initiate difficult conversations.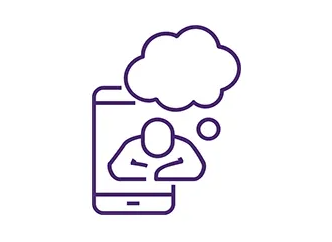 We offer unlimited medical visits, so patients can consult as many times as they need, for as long as they need. Our clinicians follow up proactively with patients, building valuable relationships and helping to identify mental health issues that may be presented as physical. Additionally, our in-house Psychiatrist works with our NPs to provide patients more in-depth mental health support and customized treatments plans, bridging the gap to in-person psychiatric help.
Public services

Public safety

Health

First Nations

Mines

Industrial & commercial

Hotels and restaurants

Events

Construction

Hunting and fishing