Samsung Galaxy Z Fold4 & Z Flip4 : Productivity at the Heart of the Experience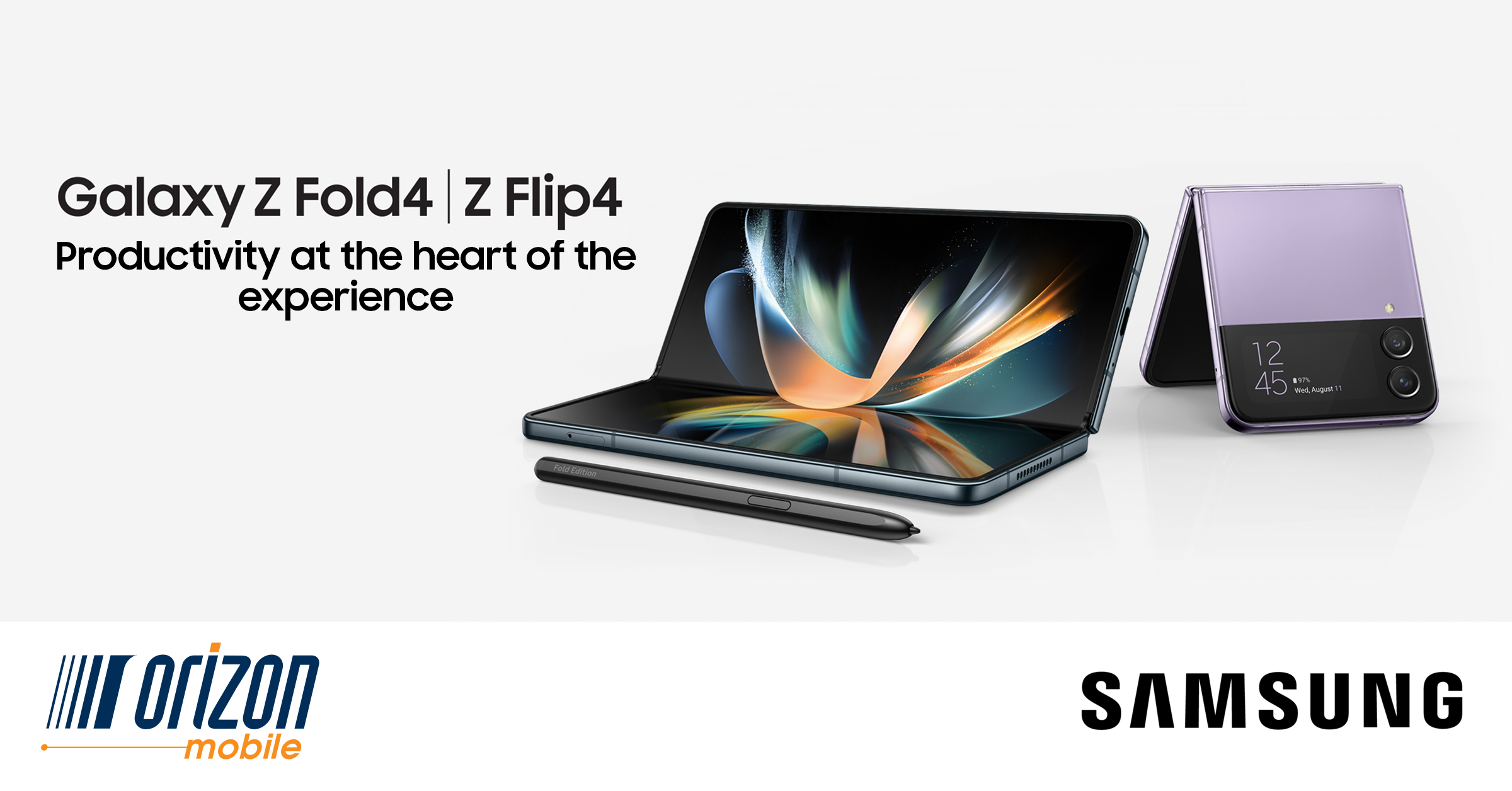 The Samsung Galaxy Z Fold4 and Z Flip4 are now available, and we're here to tell you that these smartphones are the best for your business!
Enjoy enhanced productivity that will appeal to those who need to work outside the office.
Here's a look at the ultra-practical features that the latest Galaxy Z series foldable phones offer!
---
A touchpad for better accuracy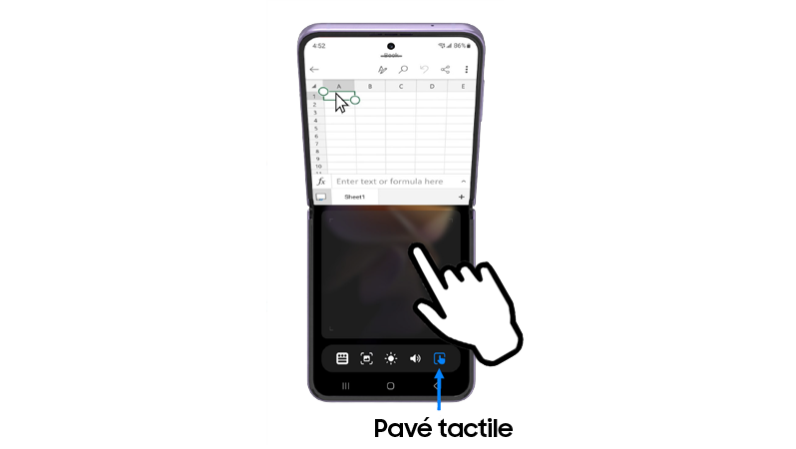 Looking for a true PC-like experience? Samsung introduces the touchpad for the Z Flip4 and Z Fold4. In Flex mode (when your device is folded at an angle), you can navigate your Galaxy Z using the bottom half of the screen, just like you would with the trackpad on a laptop. This gives you easy navigation and precise selection when editing your documents!
---
Multi Window: Perfect for multitasking
Multitasking on the Galaxy Z Fold4 | Flip4 is easy with the Multi Window feature. Get more done by using multiple applications at once. For example, you can open your email application, view an Excel sheet and check dates on your calendar all at the same time.
---
Only on the Z fold 4:  Taskbar, S Pen et Samsung Dex
The new taskbar in the Galaxy Z Fold4 interface makes your device feel like a PC. You can pin essential applications like Outlook, your favourite web browser and PowerPoint to it for easy multitasking. Just drag and drop your applications onto it!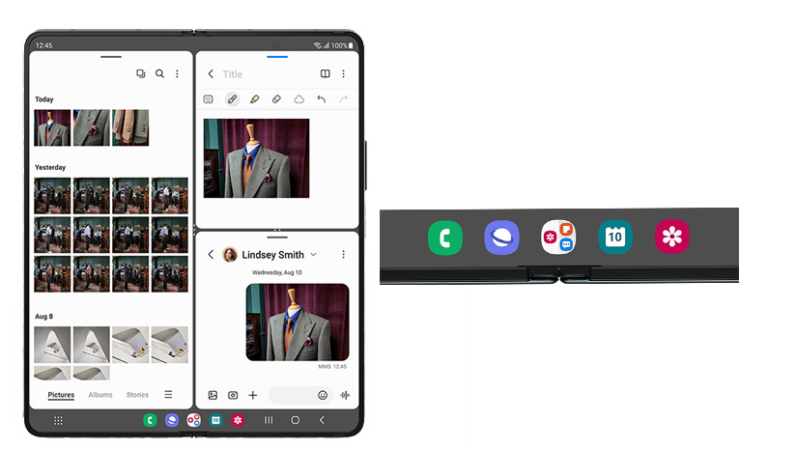 With Text Capture, the latest feature of the S Pen (sold separately), you can select text from images, such as email addresses and URLs, and paste it to share the information with your colleagues easily.
With Samsung DeX, you can even wirelessly connect your Galaxy Z Fold4 to a monitor or TV and project your next big idea or presentation onto the big screen, without the need for cables or adapters. In today's hybrid workplace, DeX is the perfect tool for sharing and collaborating!
---
Long battery life for your productivity
The Galaxy Z Fold4 | Flip4 each have a long-lasting battery that will keep you productive and connected throughout the day.
Hybrid teams and field support will benefit from all-day power to run their essential applications, check email, browse and take calls on the go.
The Galaxy Z Fold4 | Flip4 is equipped with Super Fast Charging, so users are always connected to what's important. No matter how much you use it, Super Fast Charging quickly gets you back up and running, so you can get on with your day.
---

Improved durability

The Galaxy Z Fold4 | Flip4 both have an innovative design that folds and protects the screen inside. Businesses can ensure their bottom line is protected from accidental damage and downtime.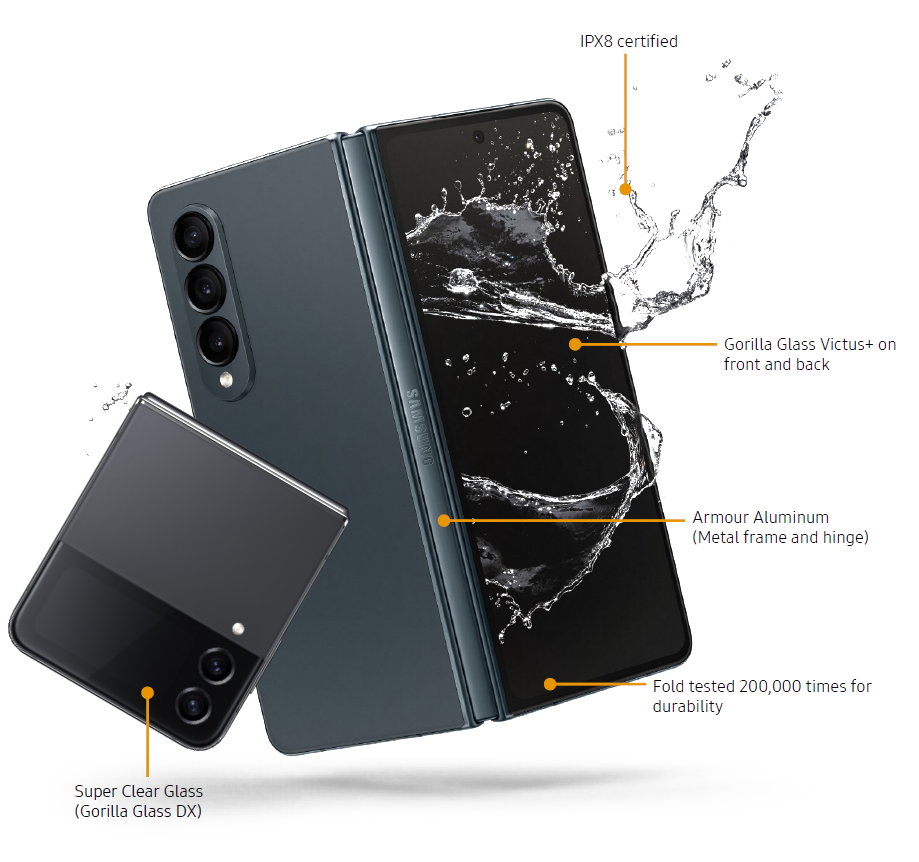 Designed to withstand everyday use, the Galaxy Z Fold4 and Flip4 feature a reinforced aluminum body and Gorilla Victus+ glass that protects them from accidental drops onto rough surfaces up to 2 metres. A little water on your device? Don't worry! They are IPX8 certified, which means they are splash and rain resistant.
---
The Final Word
Interested in Samsung's latest Z series? Want to take action?
At Orizon Mobile, a TELUS Authorized Dealer, we strive to provide the best service possible, no matter what the situation. That's why we offer several ways for you to do business with us from the comfort of your home.
Make an appointment with one of our representatives here for your TELUS business mobility needs by clicking HERE!
Do you work in a business area where these devices could be useful to you? Contact us at Toncell.ca to save on your next device and plan!
-Alek Germain, marketing coordinator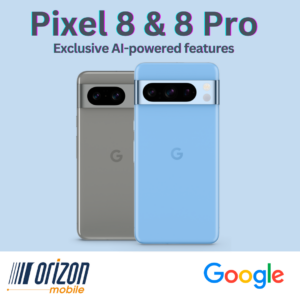 Google's latest cellular devices, the Pixel 8 & Pixel 8 Pro, are available in our TELUS boutiques. Their processor, the Tensor G3, was tailor-made to take advantage of Google's advances…
Lire la suite