Samsung Galaxy Z Flip5 & Z Fold5 : Unfold Your World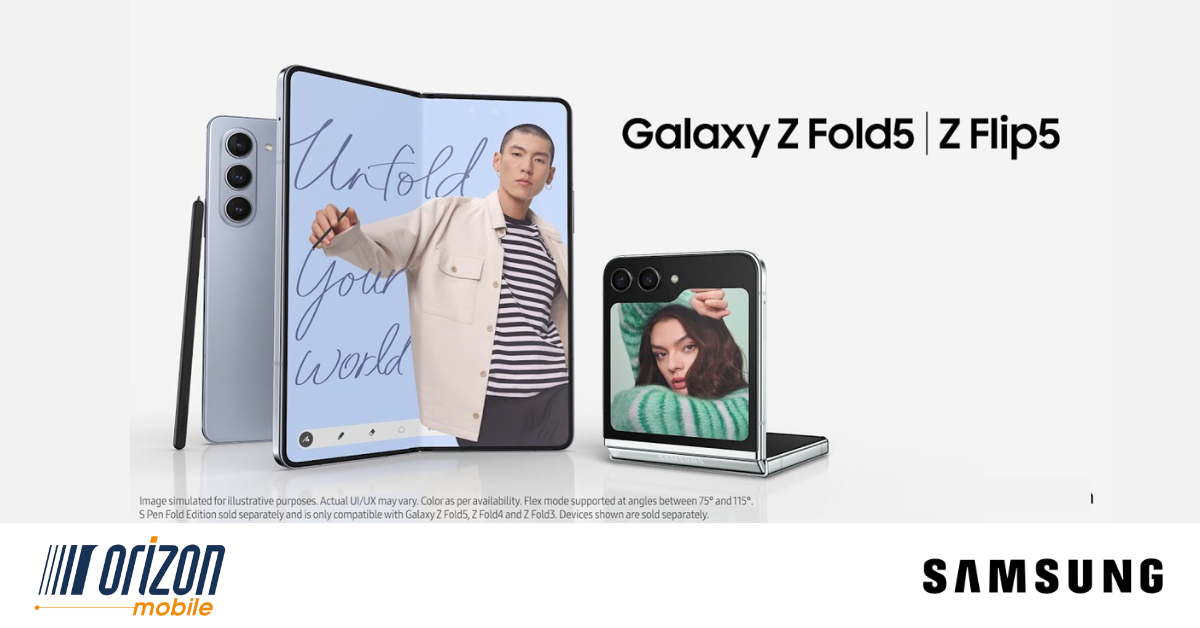 Samsung is back with its range of foldable cell phones, the Galaxy Z Flip5 and Z Fold5, that let you do more!
Here's what these devices have to offer!
---
Z FLIP5: an innovative design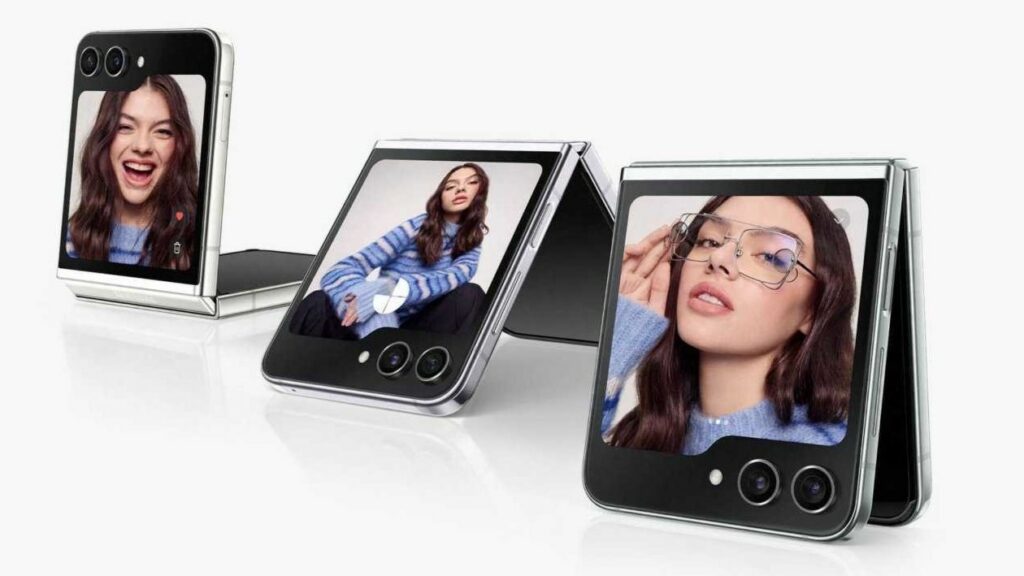 The Galaxy Z Flip5 is a compact phone with a totally innovative design that offers you a new experience: the Flex Window!
The Galaxy Z Flip5's all-new 3.4-inch external screen is fully customizable.
With the Flex Window, you can carry out tasks in no time, such as sending e-mails, answering calls, accessing the calendar and changing songs, all without having to unfold your phone.
You can also personalize your experience even further by adding your favorite widgets in no time at all. No need to always unfold your device if you want to
When you need more display space, unfold the Z Flip5 and get on with using the internal 6.7-inch AMOLED screen.
What's more, the Galaxy Z Flip5 uses the same camera as its predecessor – 12 MP for both wide-angle and ultra-wide-angle. On the front is a 10MP lens.
The Galaxy Z Flip5 is also elegant and robust, water-resistant (IPX8), and equipped with an ultra-durable hinge (which leaves no space when folded) for carefree everyday use. Fold and unfold without a care in the world!
---
Z FOLD5: multiply your productivity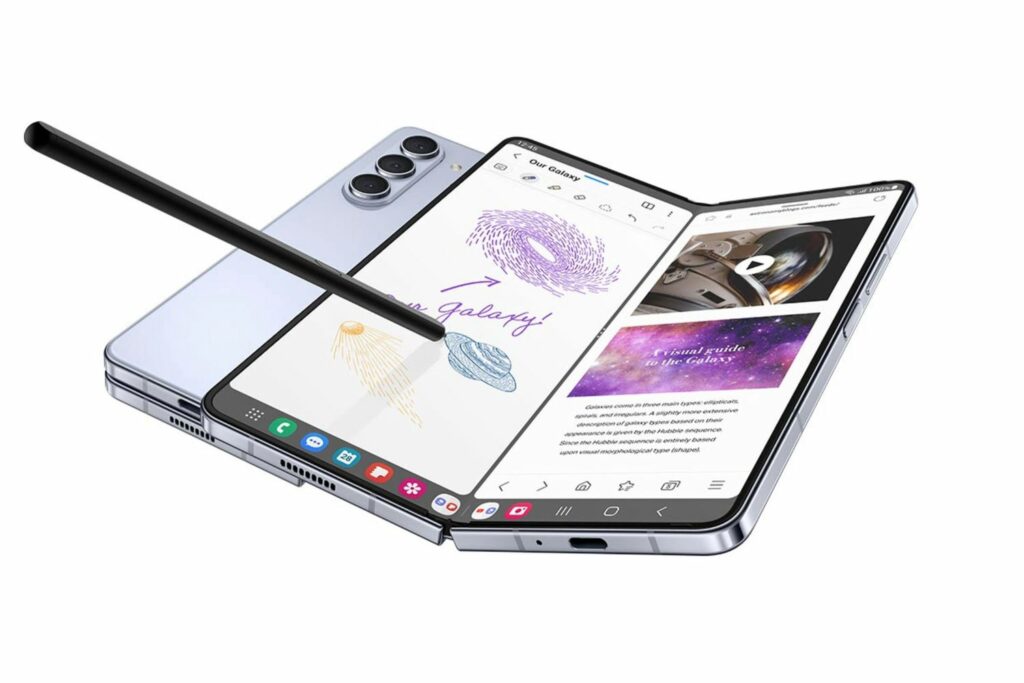 Are you a multitasking user?
The Samsung Galaxy Z Fold5 offers a large 7.6-inch internal screen that lets you get more done when you're working on the go. Nothing says productivity like a massive screen!
With this large screen, you can multi-task, from dragging and dropping files into e-mails to viewing two dashboards side by side.
Samsung's One UI operating system gives you access to a task bar. Easily access up to four recent applications. Switch from one application to another without losing track of where you are. View multiple applications at once. Maximize your productivity as if you were on a computer!
Want to be even more efficient? The S Pen allows you to take notes and sign contracts directly on the screen (sold separately).
The Galaxy Z Fold5 even lets you hold hands-free video conferences, thanks to its large inner screen.
And let's not forget the 6.2-inch rear screen, ideal for quick one-handed tasks.
Camera-wise, the Z Fold5 has a 50 MP wide-angle camera, a 12 MP ultra-wide-angle camera and a 10 MP telephoto camera. On the large screen, there's a 10MP lens and a 4MP lens under the panel (the latter is mainly used for video calls and facial recognition).
The Galaxy Z Fold5 offers a desktop-like experience with Samsung DeX. It also features the Knox security system to protect data and guarantee the safety of your information.
The phone is sturdy, robust and elegant, with water and scratch resistance for reliable everyday use.
---
In Conclusion
Interested in Samsung's latest Z series? Want to take action?
At Orizon Mobile, a TELUS Authorized Dealer, we strive to offer the best possible service, no matter what the situation. That's why we offer several ways for you to do business with us in the comfort of your own home.
Come and see us in store to take action!
Do you work in a field where these devices could be useful? Contact us at Toncell.ca to save on your next device and package.
– Alek Germain, marketing coordinator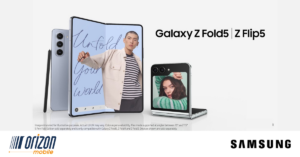 Samsung is back with its range of foldable cell phones, the Galaxy Z Flip5 and Z Fold5, that let you do more! Here's what these devices have to offer! …
Lire la suite