Do more with the Motorola Razr+.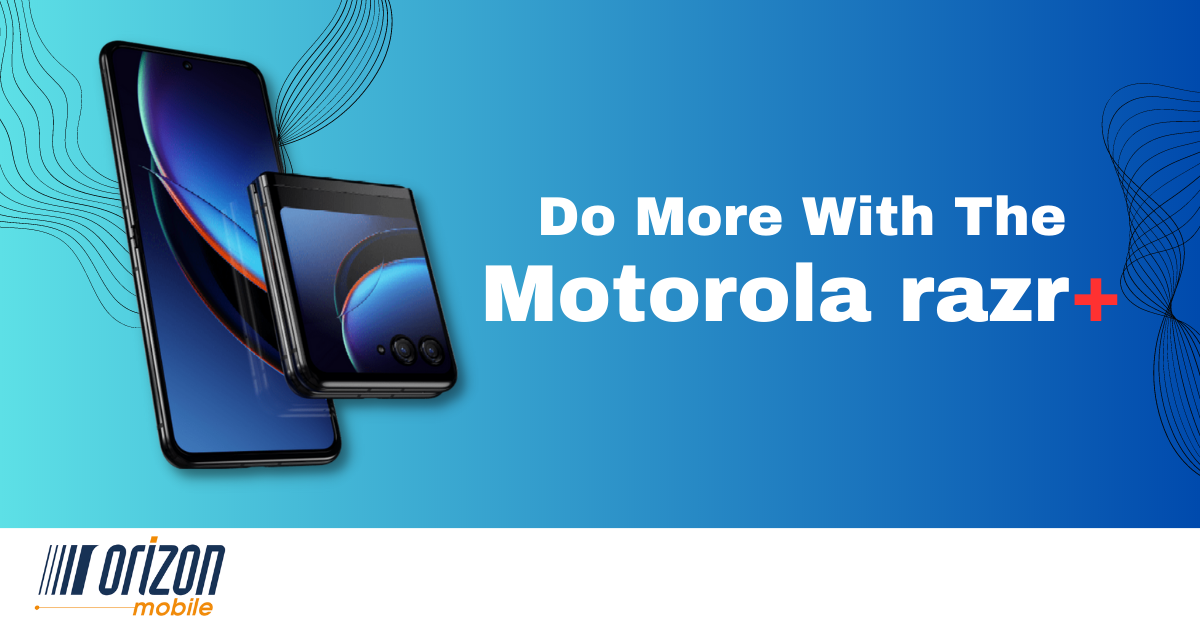 Looking for a new cell phone? Do you want something out of the ordinary? An Android alternative to the Google Pixels and Samsung Galaxy of this world?
Motorola's brand-new flip phone, the Razr+, impresses with the largest external screen to date for this type of device.
Measuring 3.6 inches, the external pOLED screen will reinvent the way you take photos and videos, as well as optimizing your productivity!
---
An external display that will blow you away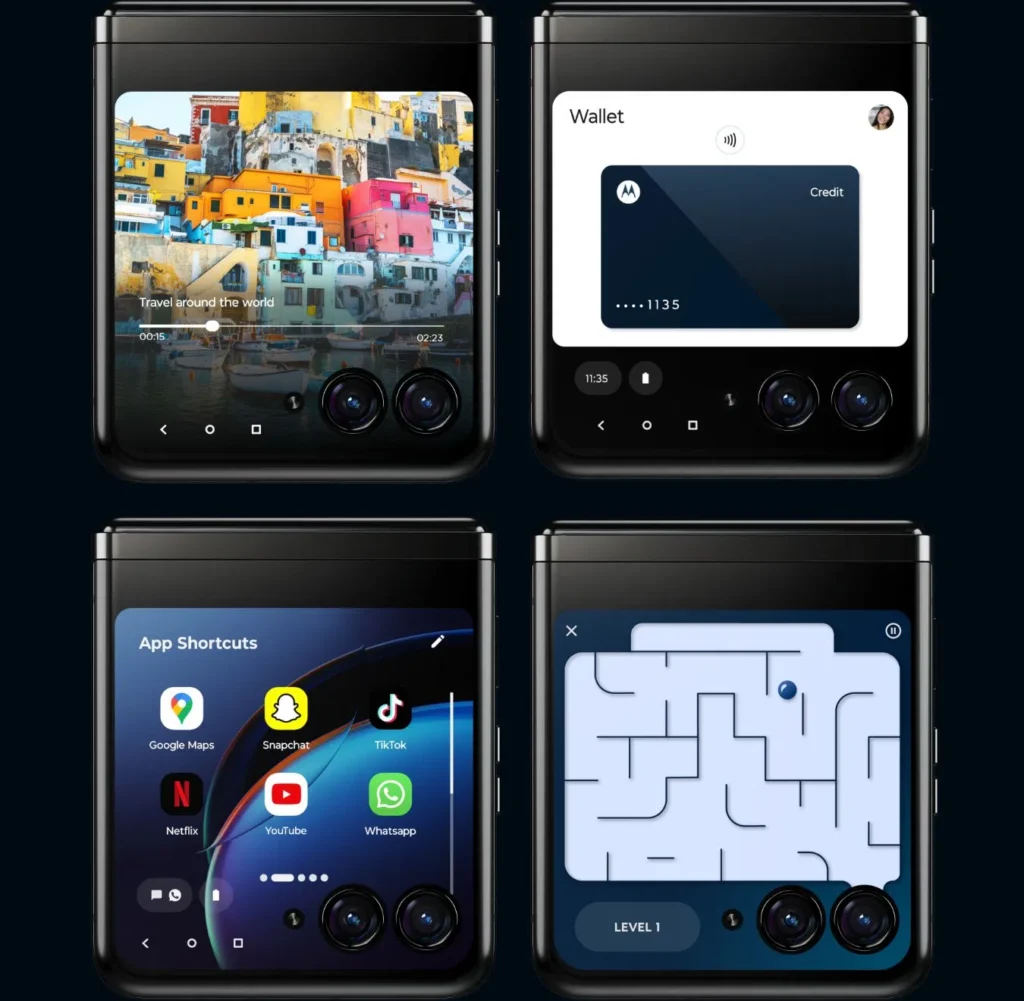 The Razr+'s huge external screen is astonishingly versatile.
It displays a maximum of eight panels that you can reorder: the home, applications, calendar, contacts, games, Google Fit, Google News and Spotify panels.
What's more, the panel dedicated to your applications lets you use almost all your apps on the external screen.
Need to separate a bill? The calculator is within easy reach.
Need to validate a movie ticket? Open your email app and scan your QR code without opening your phone.
Someone writes to you by SMS or Meta Messenger? Reply in a flash with a full keyboard!
Take self-portraits with the main camera without even opening your phone with two quick wrist movements.
Motorola has even partnered with Spotify to develop a panel just for your music. There are also little games to pass the time, designed expressly with the screen format in mind.
After a few hours with the Motorola Razr+, my experience can be summed up as follows:
"This screen is so much fun!"
---
Improved design over other flip phones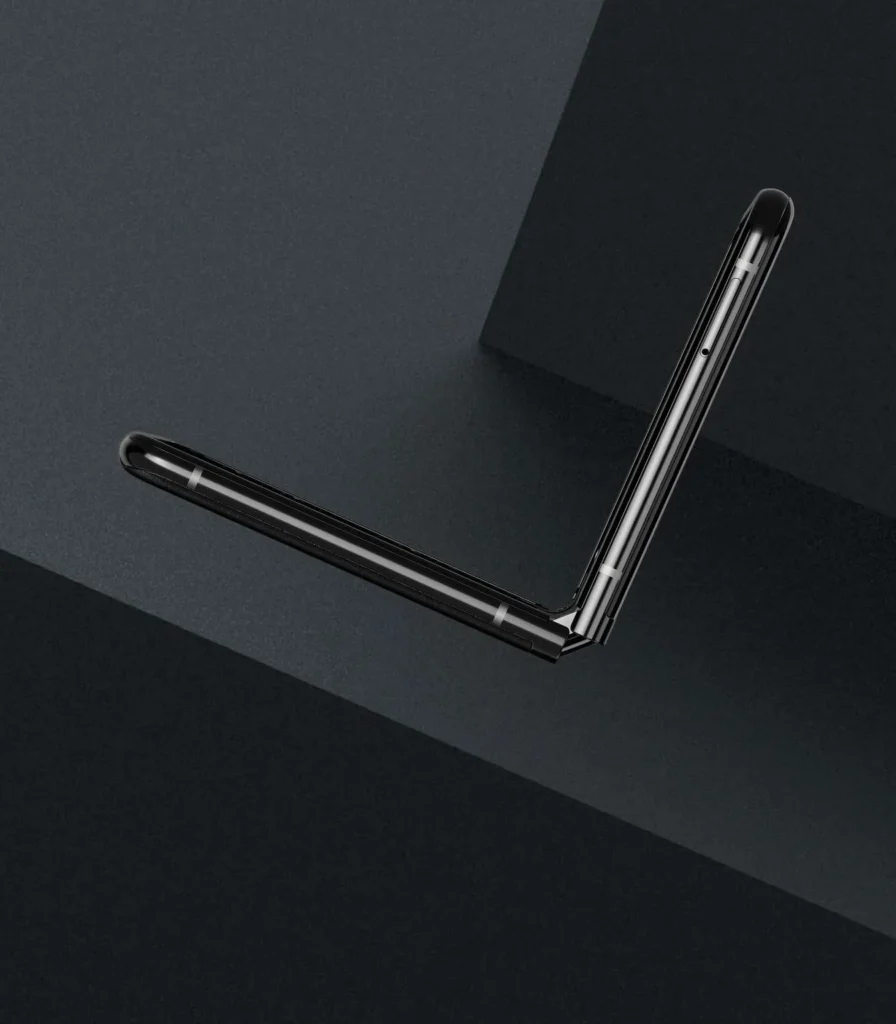 On the design side, Motorola has succeeded in producing a flip phone with no gap between the top and bottom of the phone when closed, something Samsung struggles to achieve with its Z Flip series. You're less likely to damage the device's fold.
What's more, the designers have succeeded in producing a truly slim phone, where the crease in the middle of the screen is barely visible and hardly noticeable to the touch.
---
Handy for taking photos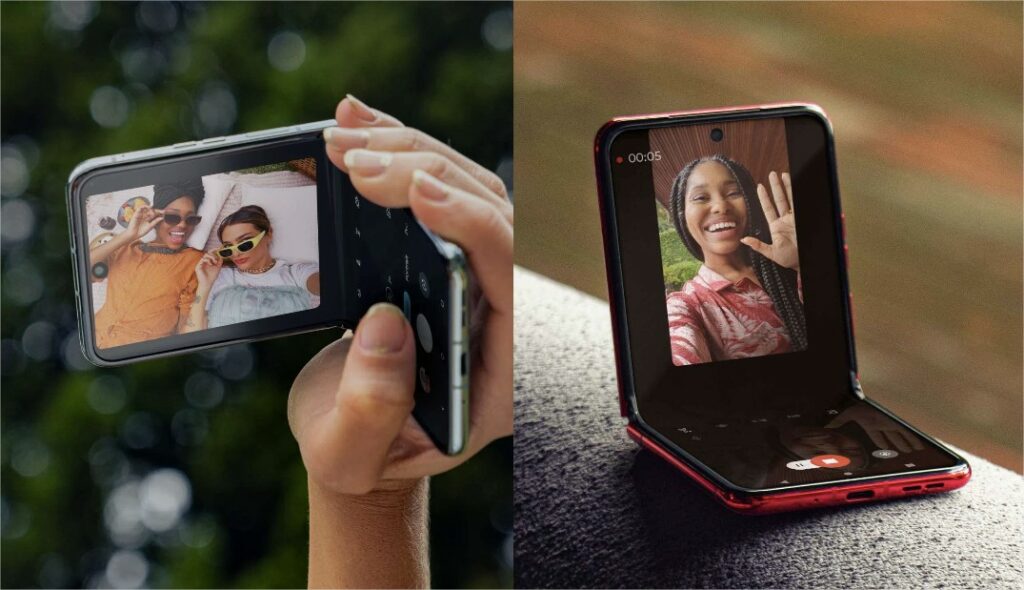 Motorola has redesigned its camera system to offer a superior experience to its predecessors, integrating Quad Pixel technology to extract more light from your surroundings for better results.
Worthy of mention is the use of the external screen as the perfect tool for previewing your photos (up to 4K) and videos (up to 4K and 60 frames per second). Simply unfold the phone to a 90-degree angle and use the screen as a mirror. And why not hold your phone like a camcorder?
---
Screen, Android experience, and battery

The internal 6.9″ OLED screen in 22:9 format has a refresh rate of up to 165 Hz. The external one? 144 Hz.
What does this mean? It means that, in both cases, scrolling your screen with your finger is REALLY smooth.
The interface used by Motorola is very close to the stock Android 13 experience. No clutter, no mountain of apps installed without your consent. Those who appreciate the experience of the latest Google Pixels will be delighted by the interface Motorola offers.
The battery is a 3,800 mAh, enough to last all day. Fast charging is limited to 30 watts, so your Razr+ won't be plugged in for long!  
---
In Conclusion
Definitely, the Motorola Razr+, with its external screen, is the most immersive, functional flip phone… and the most fun!
Interested? Come and see us at one of our 13 TELUS boutiques to learn more.
Are you a professional in your field? Toncell.ca lets you take advantage of exclusive promotions on many handsets and packages.
-Alek Germain, marketing coordinator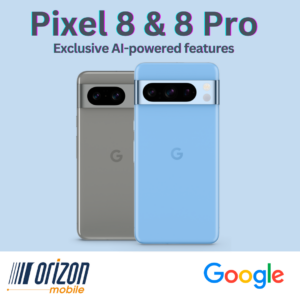 Google's latest cellular devices, the Pixel 8 & Pixel 8 Pro, are available in our TELUS boutiques. Their processor, the Tensor G3, was tailor-made to take advantage of Google's advances…
Lire la suite