iPhone 15 series: The next generation is here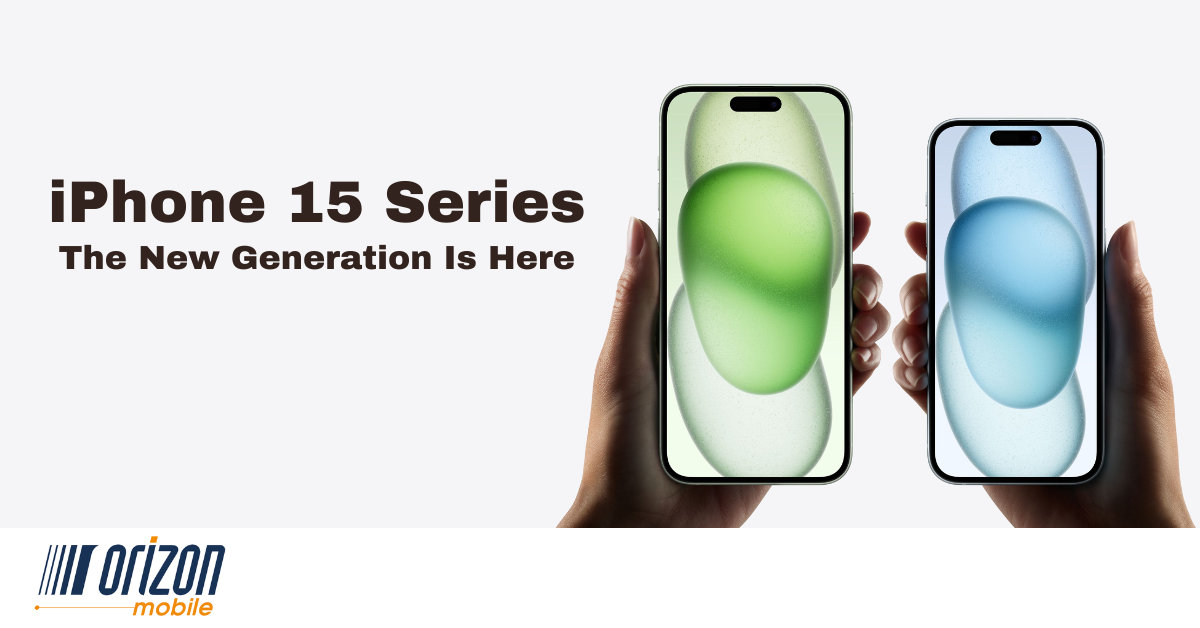 The Apple Event 2023 took place on Wednesday, September 12. What did Apple CEO Tim Cook and his team have in store for us? Here's a brief overview!
---
iPhone 15 & 15 Plus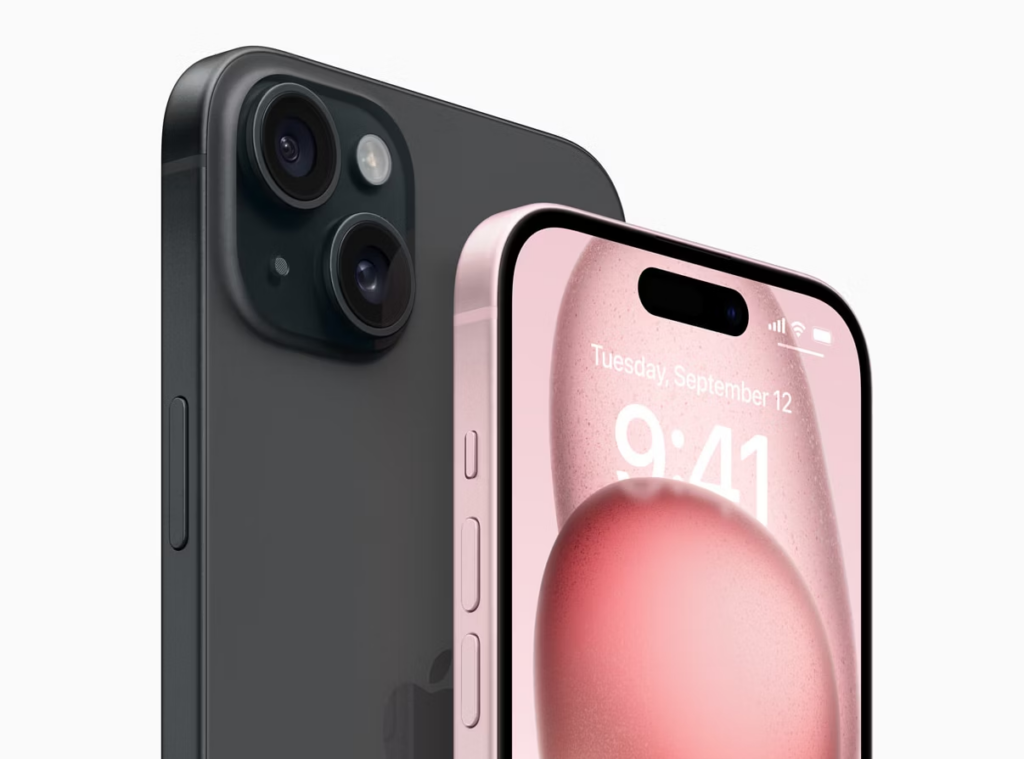 The new generation of iPhones will be available from September 22. With the iPhone 15 and iPhone 15 Plus, users benefit from the power of the A16 Bionic, the processor found in the iPhones 14 Pro and Pro Max.
Apple is also introducing its Ceramic Shield screen, which is more resistant on the iPhone 15 and 15 Plus, with maximum brightness of up to 2,000 nits (that means it's bright, not just a little!).
Say Hello to the Dynamic Island
What is Dynamic Island? Previously available exclusively on iPhones 14 Pro and Pro Max, it's a rather imaginative way of using the space around the front camera notches and the sensors at the top of the screen.
At first glance oval (but it can change shape!) and black in color, the Dynamic Island presents you with various alerts, such as when you connect your AirPods, when you set your ringtone to vibrate, when you plug in your charging cable, when you receive a call, etc….
Camera System
The iPhone 15 and 15 Plus feature an improved 48-megapixel main camera at f/1.6 and a 12-megapixel telephoto lens with up to 2x optical zoom.
---
iPhone 15 Pro & 15 Pro Max
For those looking for the best, there are the iPhones 15 Pro and iPhone 15 Pro Max. With the all-new A17 Bionic, Tim Cook claims that this is the "fastest processor to date in a smartphone".
What's more, this processor will be powerful enough to play many high-visual-quality games, such as the upcoming Assassin's Creed produced by Ubisoft Quebec.
With its titanium outer shell, the Pro and Pro Max are now lighter than their predecessors. The screen border is also thinner, resulting in a wider screen, although the format of each device is 6.1″ and 6.7″ respectively.
Take Action
New on the Pro and Po Max models: the Action Button, a customizable physical button originally available only on the first Apple Watch Ultra.
Do you want to activate your camera quickly or turn on your device's light? Need to access an application frequently?
Now you can do all that, and more, with the Action button! The Action Button replaces the Ringtone/Silence switch as the button's default function.
Camera System
Pro camera lenses feature a new coating that reduces glare, and you can choose customized focal length defaults in the Pro Camera app. The 15 Pro Max offers a 5x optical zoom in its telephoto and a focal length of up to 120 mm, and the camera's ultra-wide lens enhances night mode and macro photography.
---
Apple Watch
In addition to the latest iPhones, Apple also unveiled its two new smartwatches, the Apple Watch Series 9 and the Apple Watch Ultra 2..
Apple Watch Series 9
The Apple Watch Series 9 features a brand-new chip, the S9. Enjoy improved response time when using your applications on the watch. This improved performance means that the Siri assistant now processes information directly on the device.
Apple introduces a new tactile double-tap feature, enabling you, for example, to answer or hang up a call with a double tap of your thumb and forefinger.
If you tend to lose your iPhone, this watch can detect the location of your iPhone 15 when connected to it. This is an exclusive feature between the two devices.
Battery life is 18 hours.
Apple Watch Ultra 2
Apple's premium watch contains all the new features of the Watch Series 9, but it also has a brighter screen, a 36-hour battery life (or even 72 hours in power-saving mode!).
With an array of features focused on measuring your performance, the Apple Watch Ultra 2 is the ultimate companion for your sporting exploits!
---
USB-C : the end of the Lightning cable
Oh, by the way: as of this generation, Lightning cables are a thing of the past on your iPhones. Apple is now switching to the USB-C standard!
---
In Conclusion
Interested in the all-new iPhone 15? Want to take action?
At Orizon Mobile, a TELUS Authorized Dealer, we strive to offer the best possible service, no matter what the situation. That's why we offer several ways for you to do business with us in the comfort of your own home.
Come and see us in-store to take action as soon as the iPhone 15 is released on September 22!
Do you work in a field where these devices could be useful? Contact us at Toncell.ca to save on your next device and package.
– Alek Germain, marketing coordinator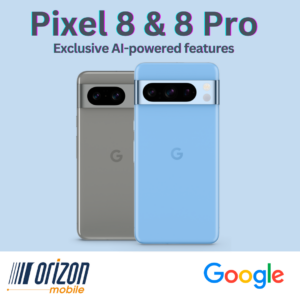 Google's latest cellular devices, the Pixel 8 & Pixel 8 Pro, are available in our TELUS boutiques. Their processor, the Tensor G3, was tailor-made to take advantage of Google's advances…
Lire la suite