Google Pixel 8 & 8 Pro : Exclusive AI-Powered Features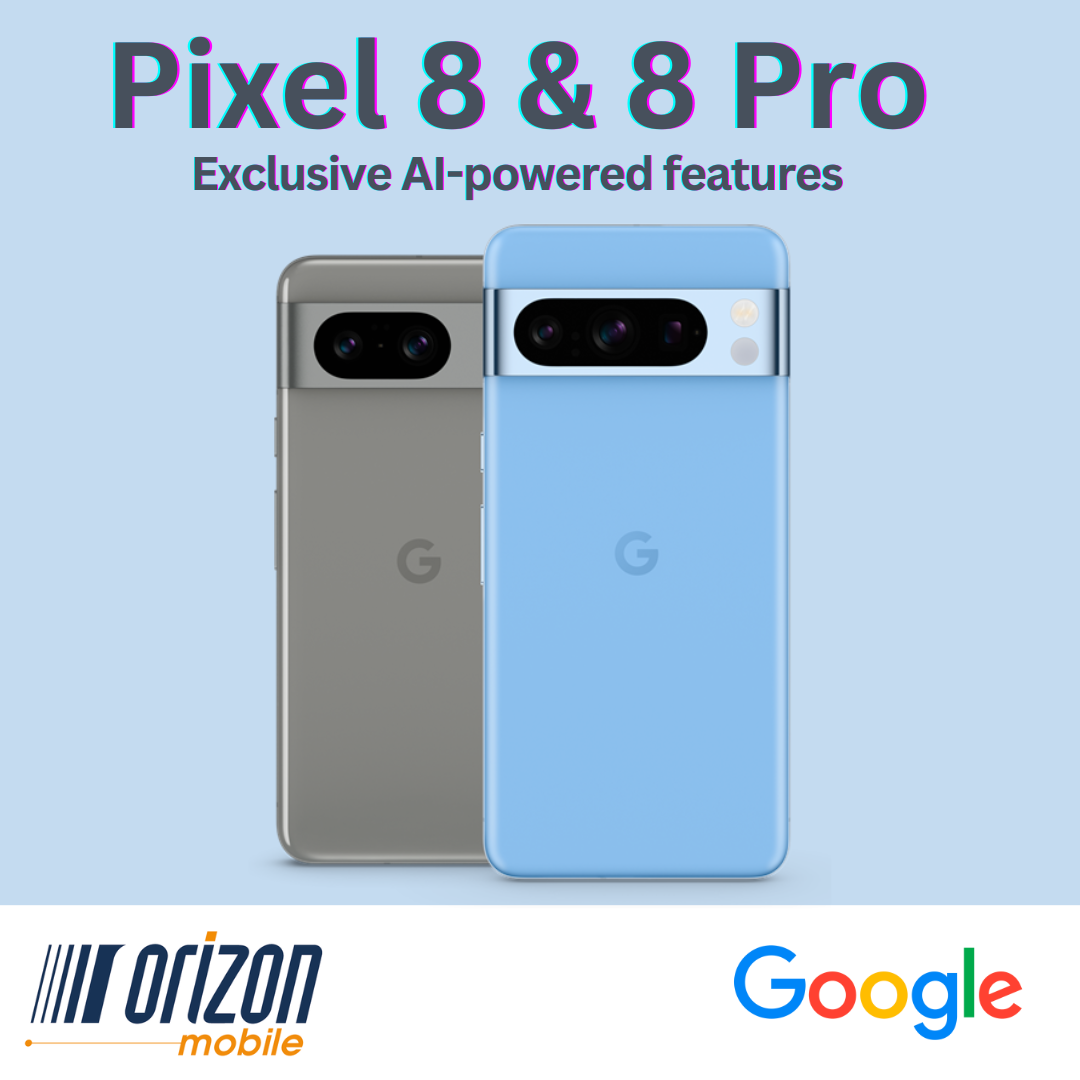 Google's latest cellular devices, the Pixel 8 & Pixel 8 Pro, are available in our TELUS boutiques.
Their processor, the Tensor G3, was tailor-made to take advantage of Google's advances in artificial intelligence. This chip enables you to enjoy advanced photographic and video functionalities, while making your device even more useful in everyday life.
What do the AI-powered Pixel 8 & 8 Pro offer you in terms of features? Here are three points to consider!
---
Become A Photo Pro
Since its introduction, Magic Eraser has been a key feature. This artificial intelligence retouching tool lets you get rid of objects you don't want in your photos. Say goodbye to photo bombs!
This time, Google has gone one step further. With Audio Magic Eraser, you can mask unwanted sounds. Can you hear people shouting, yapping or honking behind your videos? Good riddance!
What's more, Google gives you even more ways to edit your photos with the Best Take feature, which mixes several photos into one.
For example, do you have friends or family members who are not at their best when it comes to smiling at the right moment? Take several photos in a row. Your Pixel 8 will then be able to determine the most photogenic shots and make a montage so that everyone looks their best!
Finally, the Magic Editor lets you edit your photos as if you were a pro, but with the simplicity that Google offers. Move or resize the subject of your photo as you like, and let AI take care of generating the missing elements in the image.
---
Google Assistant Becomes A Must-Have
Google Assistant waits for you on the line with Hold For Me.
How does it work? When you're on hold on the phone with a business, your Pixel can wait for you and alert you when it's time to talk. The Google Assistant is even able to determine the average waiting time for the company you want to contact, in addition to suggesting an optimal time to call them back.
Going on a trip and don't have space in your luggage for a dictionary in the language of the country you're visiting? With Live Translate, Google's AI helps you instantly translate messages, subtitles, conversations, signs and more!
---
Google Protects You Intelligently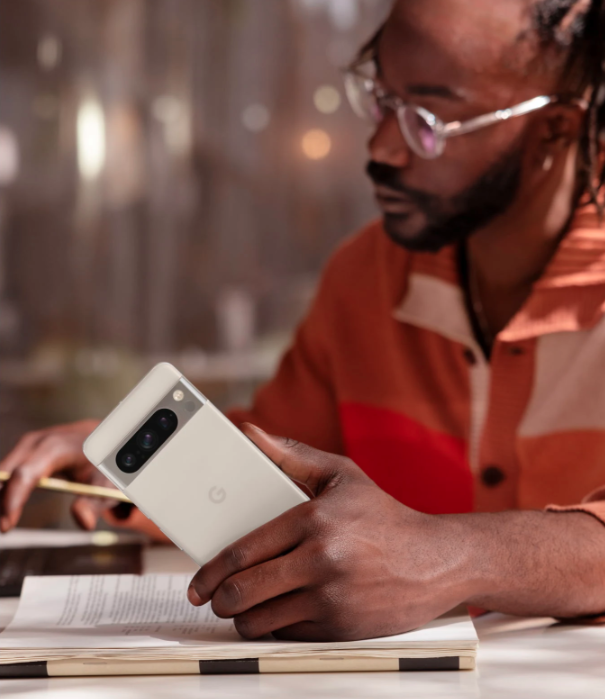 For those who use their phone as an essential tool in their day-to-day work, data security is a priority. The Titan M2 chip and multiple layers of security help protect your personal information, while Google One VPN helps protect your online activity.
Stay safe at all times. In the event of an emergency, the Pixel can automatically use the SOS Emergency feature to call for help, communicate your location to emergency contacts and record a video. It can also detect whether you've been in a car accident.
---
In Conclusion
Interested in the Google Pixel 8 & 8 Pro?
Come and see us in store to take action!
Do you work in a field where these devices could be useful? Contact us at Toncell.ca to save on your next device and data plan.
– Alek Germain, marketing coordinator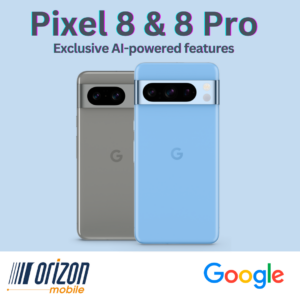 Google's latest cellular devices, the Pixel 8 & Pixel 8 Pro, are available in our TELUS boutiques. Their processor, the Tensor G3, was tailor-made to take advantage of Google's advances…
Lire la suite