Samsung Galaxy S22: An All-In-One Productivity Tool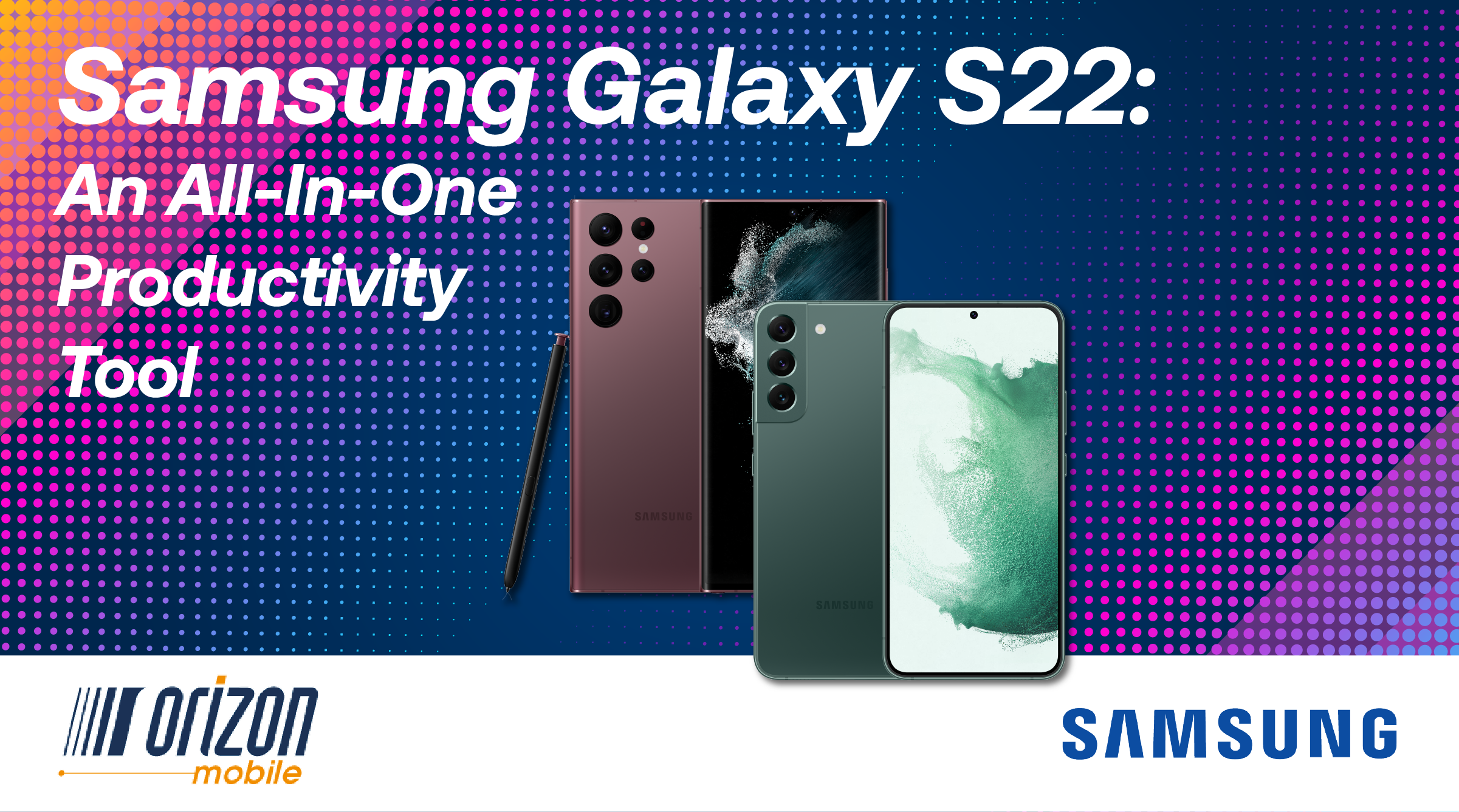 Samsung has just released its latest line of Galaxy devices: the S22, S22+ and S22 Ultra. If your job requires you to travel frequently, this new series of high-performance phones will ensure that your productivity is unmatched. Working on the go has never been easier. 
---
S Pen: the most powerful business tool, always at hand
The S Pen, an accessory built into the Galaxy S22 Ultra, offers a transformative experience: your screen becomes a desktop that lets you write, draw, and more, just as if you were using a real pen. The Samsung Notes app even lets you convert your writing into text, ready to send. It's the perfect tool if you have a head full of ideas! 
---
Professional quality photos and videos 
Is your company active on social networks? Let it shine with the latest camera system in the S22 series. Your social media posts will look incredibly professional with a whopping 108MP resolution on the S22 Ultra and 50MP on the S22 and S22+.
Posting videos to convert your customers? Shoot at up to 8K resolution-four times more pixels than 4K-at 24 frames per second.
"Take your customers on a realistic virtual tour, present the story behind your latest products or capture customer testimonials on the fly." 
Don't let the night spoil your creative drive either. The S22 lets you keep working even in the dark with the low-light capture feature.
---
Designed for collaboration and speed    
The S22 is also one of the fastest phones in the industry. Galaxy's first 4nm chip lets you conference, collaborate, browse, and create without worrying about slowdowns.  
It's also a powerful collaboration tool. Stay productive on the go with next-level integration of Google and Microsoft applications. 
Do you know about Samsung DeX? It's a feature that lets you connect your Galaxy S22 to your PC or smart monitor and use it as a computer. Connect a keyboard and mouse via Bluetooth, and your desktop becomes wherever you are.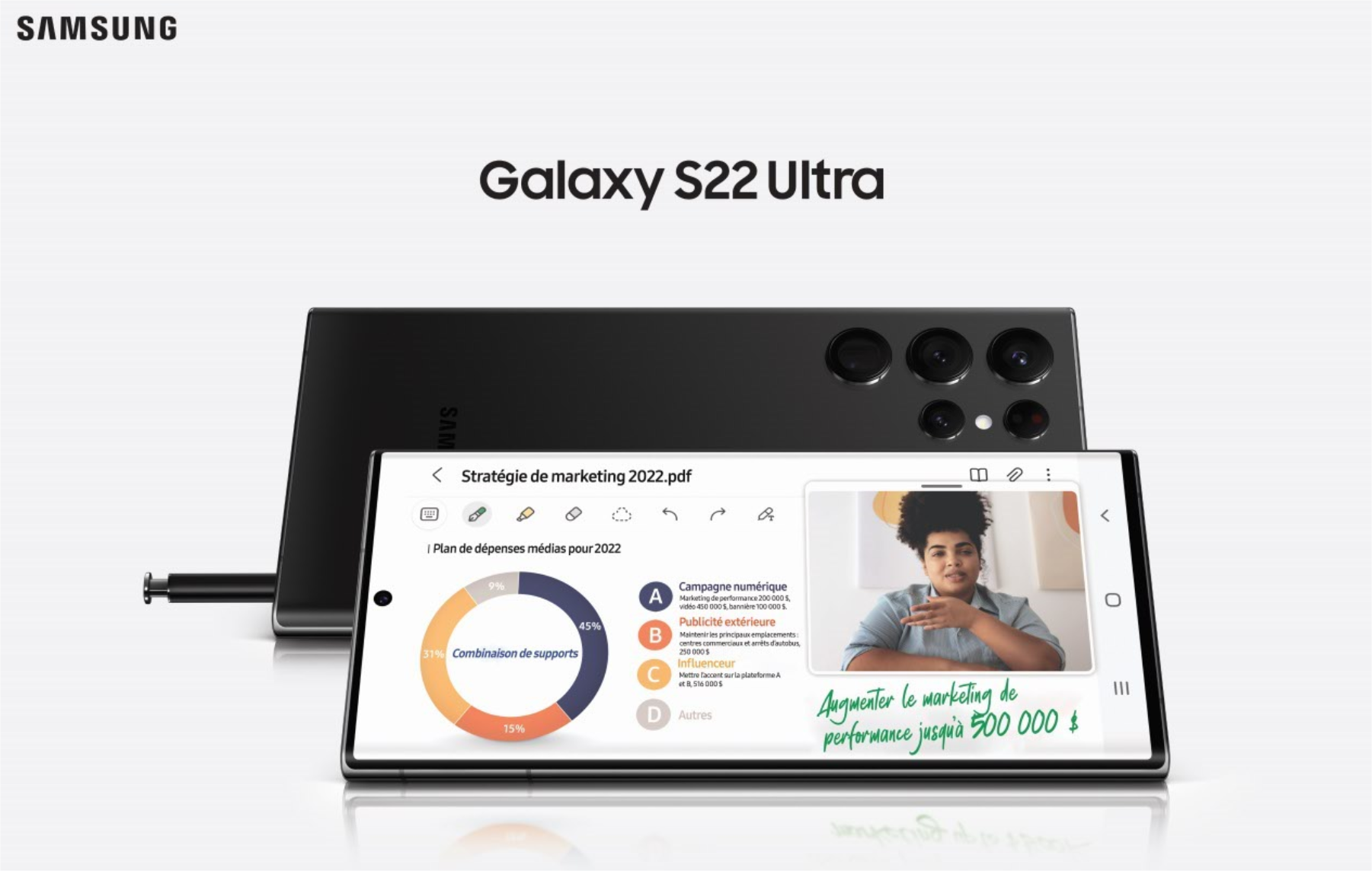 ---
The best Galaxy screen to date 
No matter which device you choose, you can be sure that your video calls, presentations, and content edits are brilliant and incredibly smooth. 
When it comes to screen quality, Samsung stays consistent. The S22's AMOLED displays feature a variable refresh rate of up to 120hz. Basically, your device reduces the frame rate depending on the content you're viewing. This optimizes your battery consumption so that your S22 will last as long as possible.  
Screen size and resolution vary by model. The S22 Ultra is 6.8 inches and 1440P. The S22+ and S22 are 6.6 inches and 6.1 inches, respectively, and are both 1080P.  
Samsung has also developed smart blue light management -you know, the kind that makes your eyes hurt and keeps you awake! 
---
Go all day without recharging 
Galaxy S22s feature batteries that last all day on a single charge, so you can get through your workday without worry. And if you need a boost, the super-fast charging lets you get back to work super fast, so you don't miss a thing.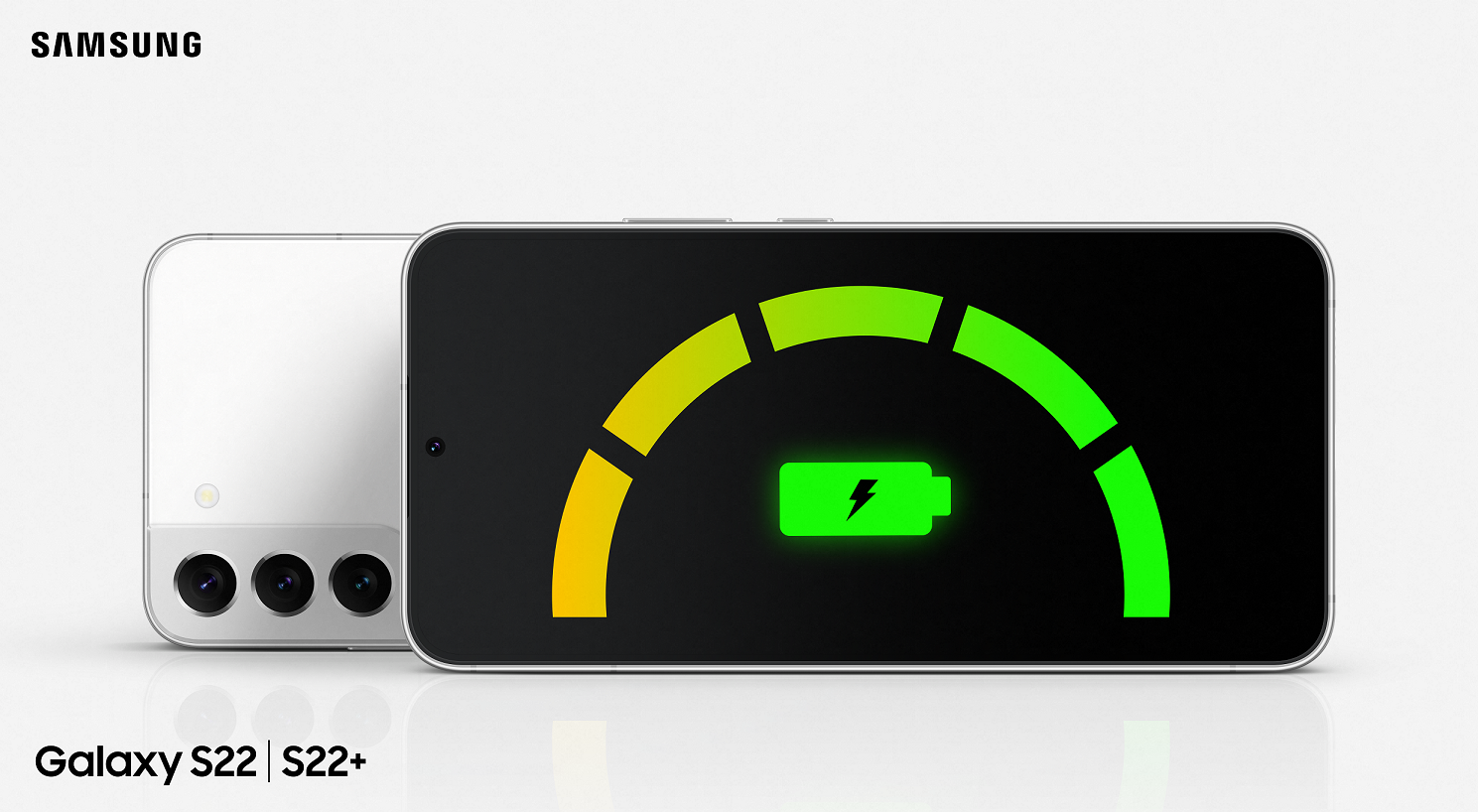 ---
The final word
Samsung's Galaxy S22 series is definitely a lineup of choice for professionals always on the go!
At Orizon Mobile and Toncell.ca, we also offer several other products from the Samsung ecosystem, including the Buds2 wireless earphones, the Galaxy Watch4 or the latest Tab S8 tablet.
 
Contact us on Yourcell.ca or come see us in store!
-Alek Germain,  marketing coordinator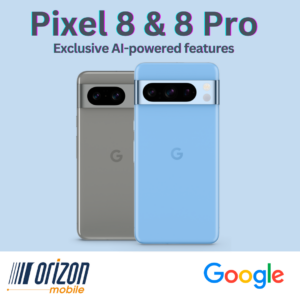 Google's latest cellular devices, the Pixel 8 & Pixel 8 Pro, are available in our TELUS boutiques. Their processor, the Tensor G3, was tailor-made to take advantage of Google's advances…
Lire la suite