A look back at our 2022 annual meeting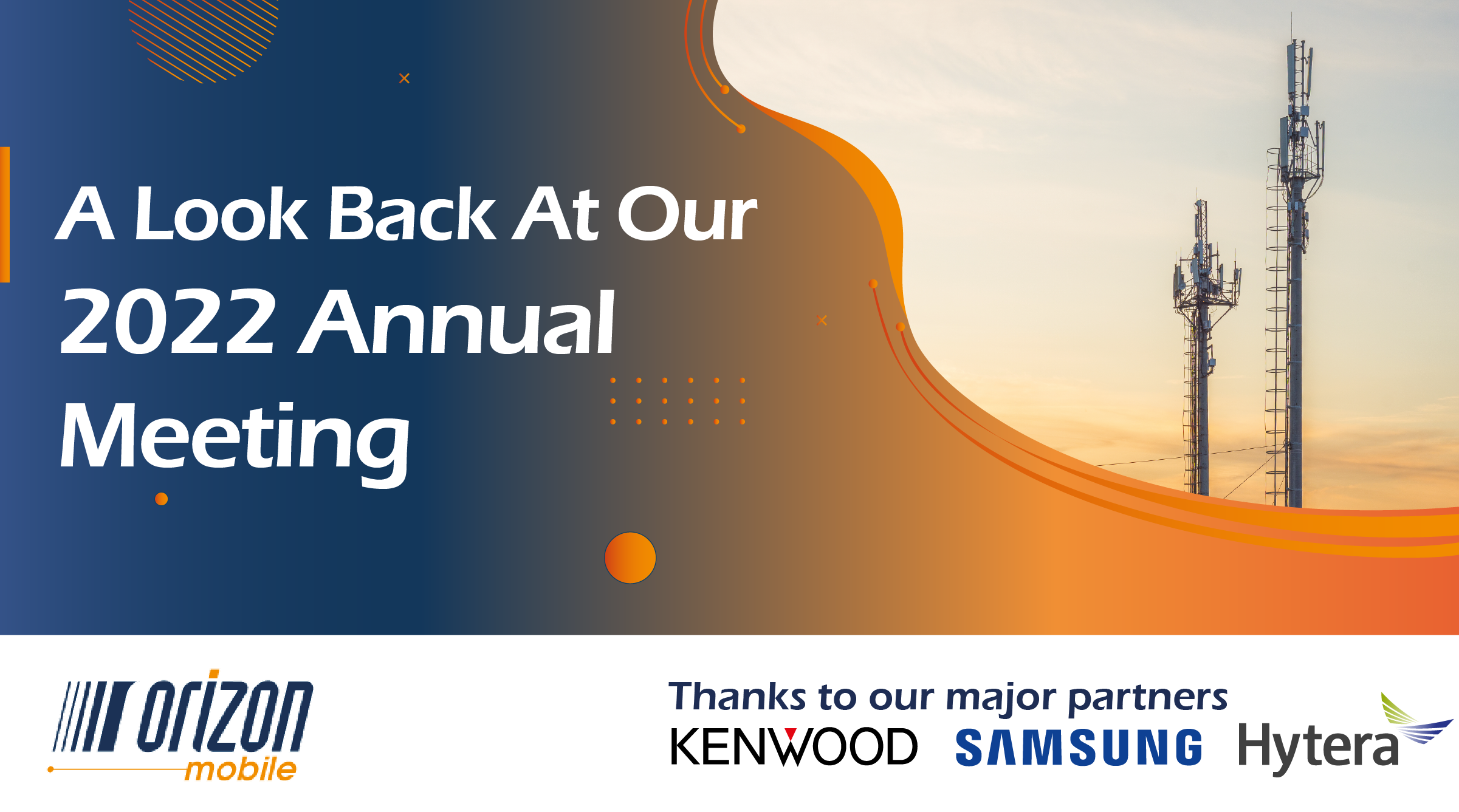 From April 24 to 26, the Orizon Mobile team was at the Lac-Delage manor, in the Capitale-Nationale region, for its 2022 annual meeting.  
In the words of Daniel Gagnon, president, and Eric Gauthier, vice-president, such an event is the ideal place to meet after two years of COVID-19, but also "a perfect time for training": the sixty participants can both learn about the latest products and services of participating suppliers and discuss, within their respective teams, possible sales strategies.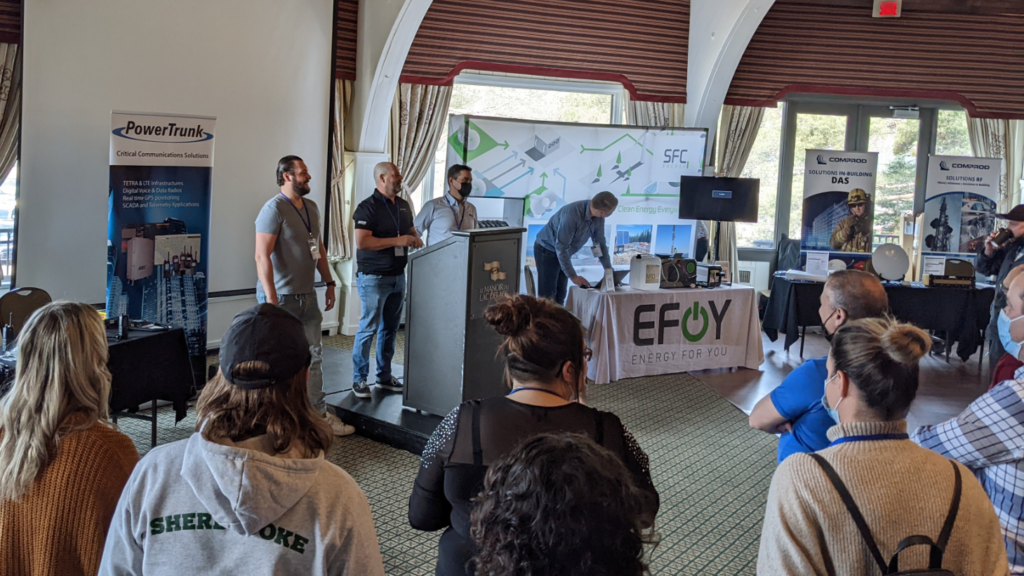 Of course, these three days would not be possible without the participation of all our suppliers, both in the mobility and telecommunications solution areas. More than thirty companies were present to exchange with Orizon Mobile and various workshops were presented by them. A large room was also set up with the purpose of installing informative kiosks allowing us to discuss at length with them.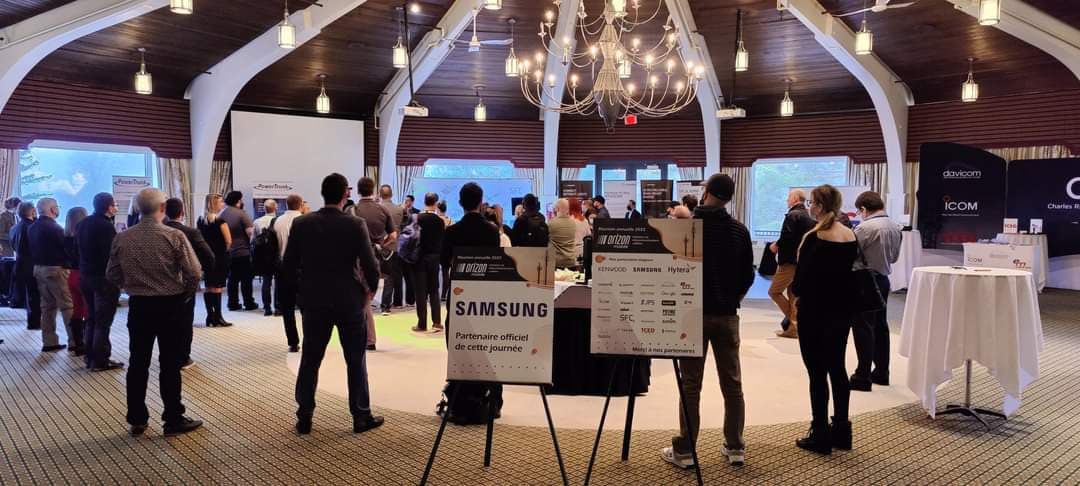 A special thanks to our three main partners for their undeniable support during the event: JVCKenwood, Samsung and Hytera.
---
JVCKenwood 
At the JVCKenwood presentation, Mr. Eric Lanthier and Mr. Daniel Vandal gave us an overview of the company's history, its popular digital radios, both portable and mobile. The PKT-23 miniature portable radio was presented (easily carried in a pocket and requiring no license), as well as the NEXEDGE series radios (NX-1000, NX-3000 and NX-5000). Finally, we talked about the KENWOOD Viking series of portable radios, operating on the P25 standard and made expressly for members of the public safety. 
---
Samsung 
Samsung, one of our great partners, gave an overview of their series of cell phones: the cutting-edge Galaxy Z Flip3 and Z Fold3; the flagship S-Series; and the value-priced A-Series. Samsung strives to offer a phone for every type of person. These mobile devices, in addition to their smartwatches, ear buds, tablets and computers, form the Galaxy ecosystem, where interoperability is the key aspect.
Also discussed was the Galaxy XCover Pro, a cellular device designed to withstand shock and weather. Ms. Annick Ranger, Regional Sales Manager for Samsung, emphasized three aspects of the philosophy behind this phone: Confidence, signifying the bond between the user and the device, which is intended to be IP68, shockproof and MIL-STD-810G military standard; Capability, relating to its portability, large screen area, communication features (PTT, SMS) and touchscreen capable of being used even when wearing gloves or in the rain; and Protection, regarding its security features, such as the Samsung Knox device manager and Samsung Pass identity management application. 
---
Hytera 
The Hytera workshop, animated by Mr. Daniel Trillaud, was also highly instructive. With over 4000 partners and vendors, the company sees itself as a "technology leader" in radio communications. In addition to traditional radio communication solutions, Mr. Trillaud presented the PNC 550, a PTT smartphone with a barcode scanner. We also learned about broadband terminals that work with LTE and PMR standards and the importance of an effective LTE PTT bodycam solution for public safety agencies, among other things.  
 
---
Q&A Session
Before wrapping up the three days of learning, we sat down for a Q&A session with Mr. Gagnon and Mr. Gauthier regarding the past, present and future of Orizon Mobile. 
Management reiterated their goal for the next five years: to be the leader in unified telecommunications. This is possible thanks to the support of our partners, who share this vision. 
As for expanding technologies, Orizon Mobile recognizes the growth of the Internet of Things in the future of telecommunications.
Internally, Mr. Gagnon and Mr. Gauthier also report that the company is a great place to work. Orizon Mobile will try to implement several management and human resources tools over the next few years, all with a view to focusing on the personal growth of each employee within the company.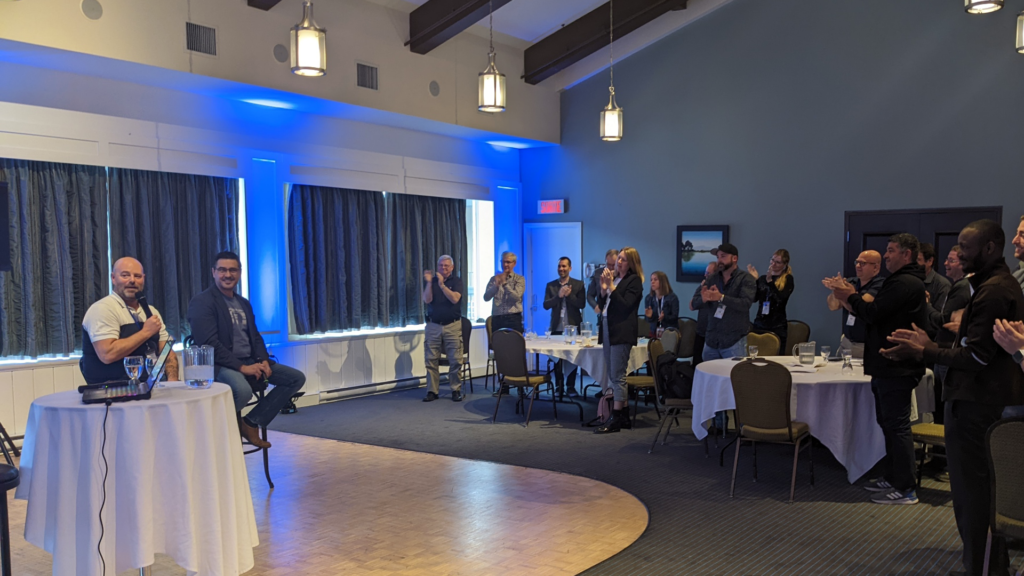 ---
The Final Word 
We would like to thank JVKenwood, Samsung, Hytera and our many suppliers for their participation in our 2022 annual meeting. After three days of learning, we are confident that Orizon Mobile is THE leader in telecommunications in Quebec!
-Alek Germain, marketing coordinator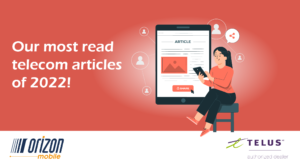 We have previously presented you with the five most viewed mobility articles in 2022.  Here today are our five most read telecom articles of 2022!   (Click on the images…
Lire la suite