EFOY Pro : an SFC Energy Solution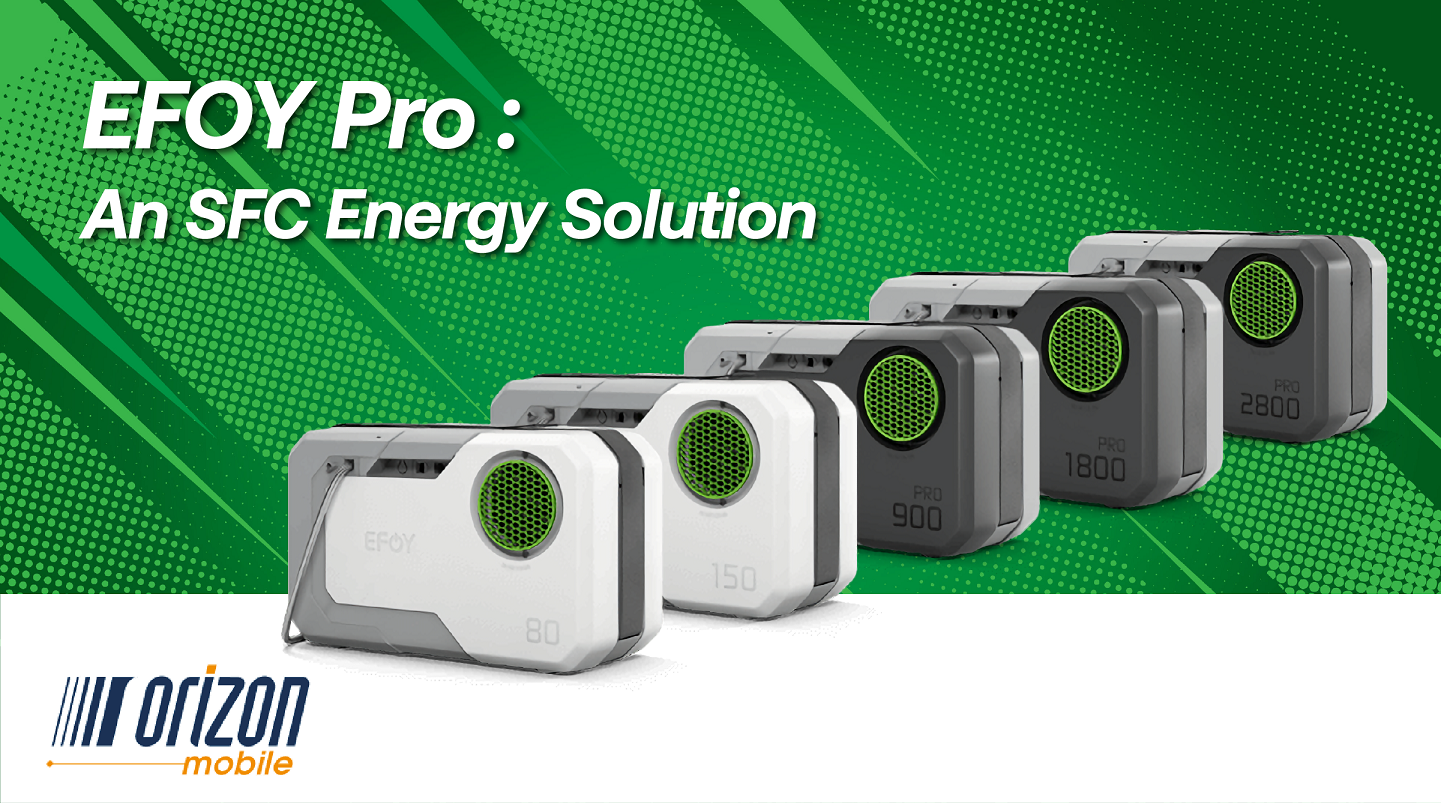 At Orizon Mobile, we are constantly looking for innovative products to offer our customers. Our partnership with SFC Energy allows us to add their EFOY Pro fuel cells – smart methanol powered energy generators – to our unified telecommunications solutions.   
---
What is EFOY Pro?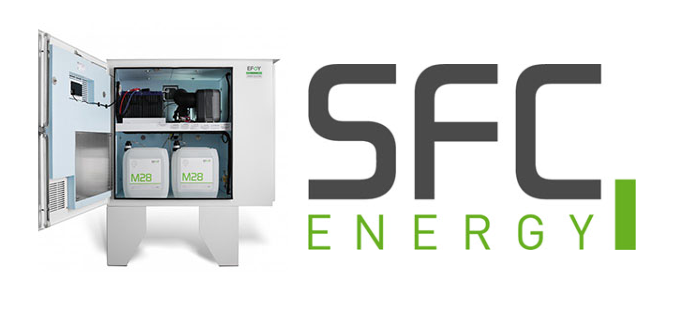 EFOY Pro fuel cells are intelligent power generators that can monitor a battery's charge status and recharge it automatically. Once the battery is recharged, the fuel cell returns to standby mode – no maintenance or user intervention required.
The EFOY Pro fuel cells are available in various performance categories, with outputs ranging from 45 W for small-scale power systems to a 500 W module for telecommunications applications. With a Cluster Controller, multiple devices can also be connected to one battery system, providing multiple kW outputs.
---
What are the advantages of an EFOY fuel cell?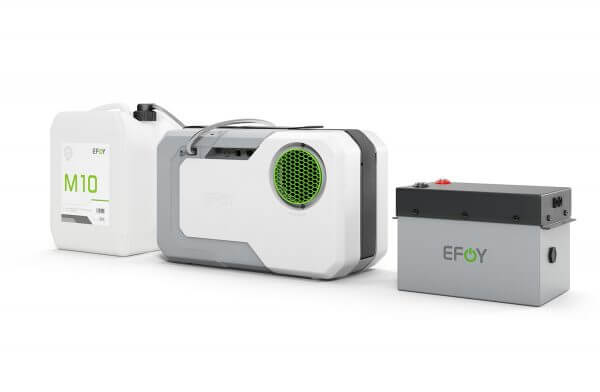 EFOY Pro fuel cells have many advantages over traditional energy sources. If your operation is in a remote location, they can guarantee a reliable, long-lasting, and environmentally friendly power supply without the need for frequent maintenance.
More reliability with EFOY Hybrid Power
Are you looking for a reliable power solution? With the EFOY Hybrid Power, you can be sure that your equipment will never lose power. It's an intelligent hybrid system where the EFOY Pro fuel cell monitors the state of charge of your battery. The battery is automatically recharged when necessary. This way, your equipment is powered without worrying about breakdowns.  The EFOY Pro Fuel Cell produces electricity in any weather, at any time of year, and the High reliability of the power supply reduces downtimes.
Lightweight and compact
"Weighing only 6-8 kg and measuring 448 x 198 x 275 mm, the EFOY Pro fit into any electrical cabinet and can be easily transported." 
[Source: SFC Energy]
Compatible with remote monitoring
The EFOY Pro fuel cell can be monitored and controlled via MODBUS or using the SFC Energy EFOY Cloud Application, allowing for simple, reliable, and fast communication. Remote monitoring lets you know the status of your fuel cells, resulting in lower maintenance and administration costs.
An Eco Friendly solution
Are you environmentally conscious? A clean alternative with an extremely high energy density is the EFOY fuel cell, which runs on methanol. The EFOY Pro Fuel Cells are suitable for many applications, due to only small amounts of carbon dioxide and water being produced. 
A Cost Effective solution
Batteries have a very limited autonomy, thus resulting in a high cost of ownership. The EFOY Pro Fuel cell allows for self-sufficiency, reducing downtime, and reduced service maintenance, significantly reducing costs.
---
A good example of integrated solution: a project in Northern Quebec


At the beginning of 2021, an excavation company near Pusticamica Lake, in the administrative region of Northern Quebec, contacted us to evaluate their telecommunication needs for a team of 23 people. This project included the use of EFOY Pro fuel cells. Read how this customer benefited from our integrated solution (French only). 
---
The last word
Are you interested in the EFOY solution? Contact one of our representatives for a quote!
-Alek Germain, marketing coordinator
Radio communication is the ideal tool to efficiently manage events of all kinds. We know all about it! Each year, Orizon Mobile is the partner of more than 300 events…
Lire la suite