Google Pixel 6a : Don't Ignore This Phone!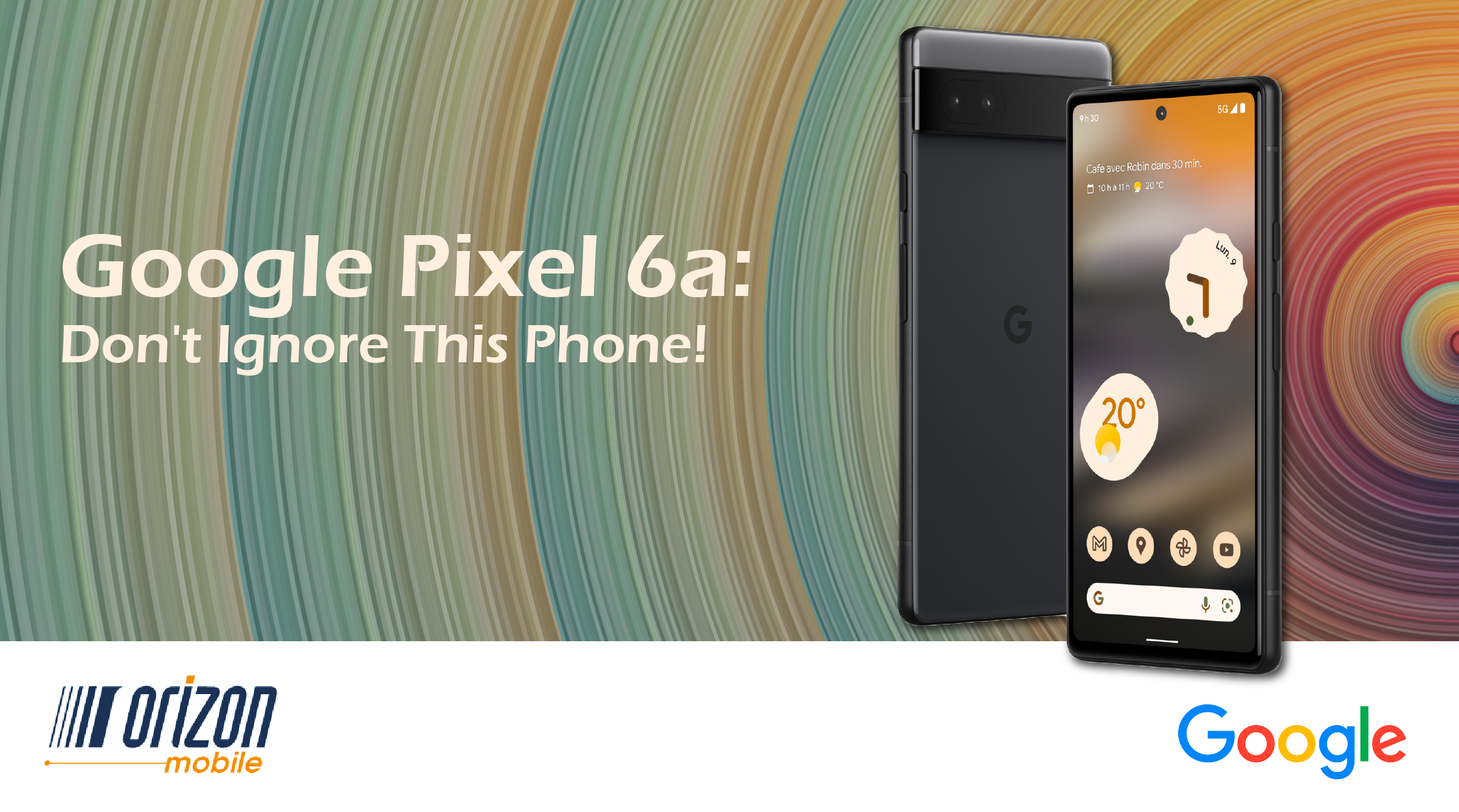 The popular Pixel a series is back with its latest phone, the Google Pixel 6a, which offers excellent value for money.
Affordable, fast and secure, the Google Pixel 6a will charm you!
---
Tensor: the powerful processor for the Pixel 6 series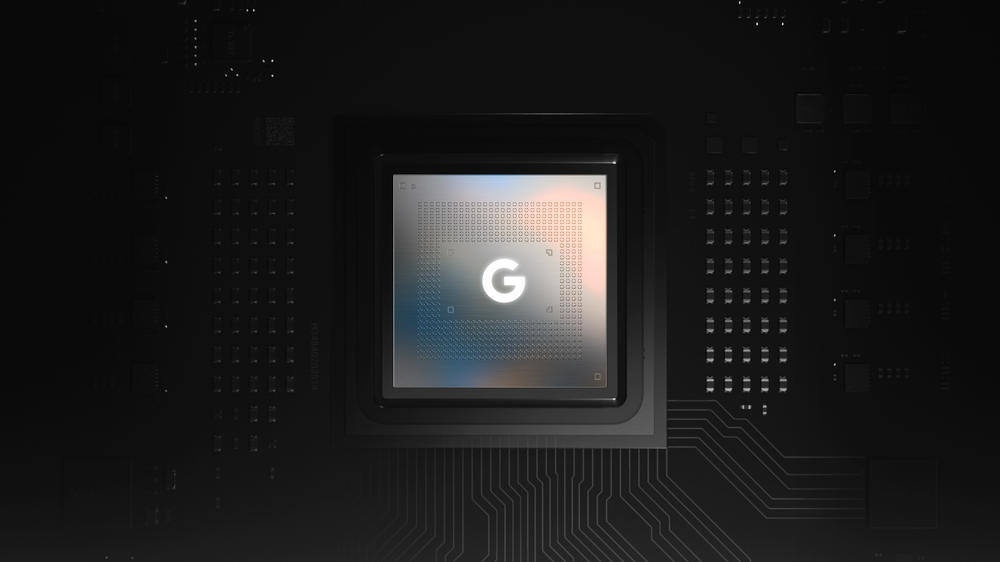 With Tensor, the same processor found in the Pixel 6 and 6 Pro, your Google Pixel 6a boots up quickly, as do your images, web pages, and apps.
The adaptive battery manager remembers which apps you use most often and saves power on those you rarely use. With this technique, your phone can last more than 24 hours.
Need to last longer? The Extreme Battery Saver feature extends your battery life up to 72 hours!
Your battery is flat? The 18W charging cable allows you to recharge your phone and continue your activities quickly!
---
The smart camera makes a comeback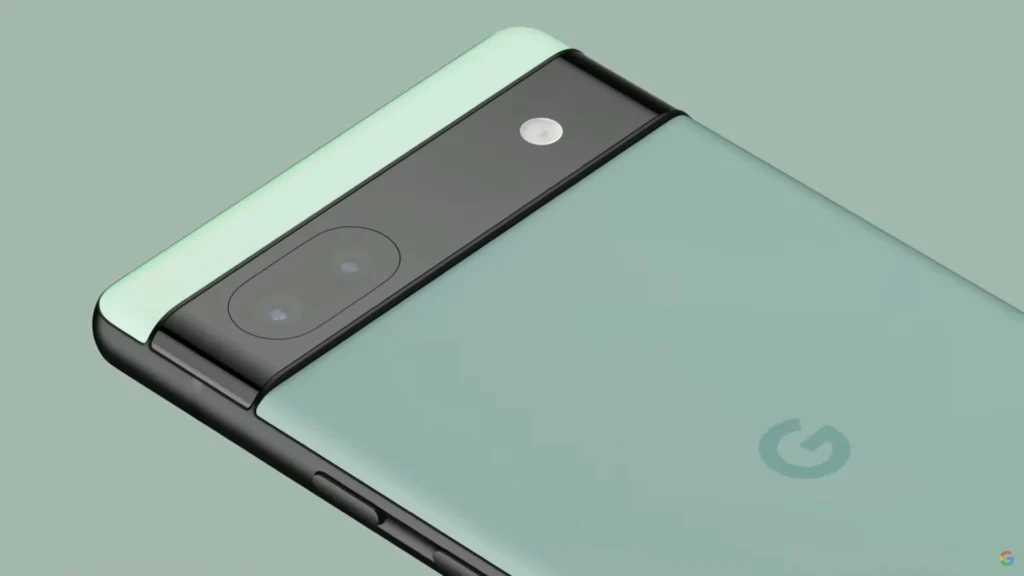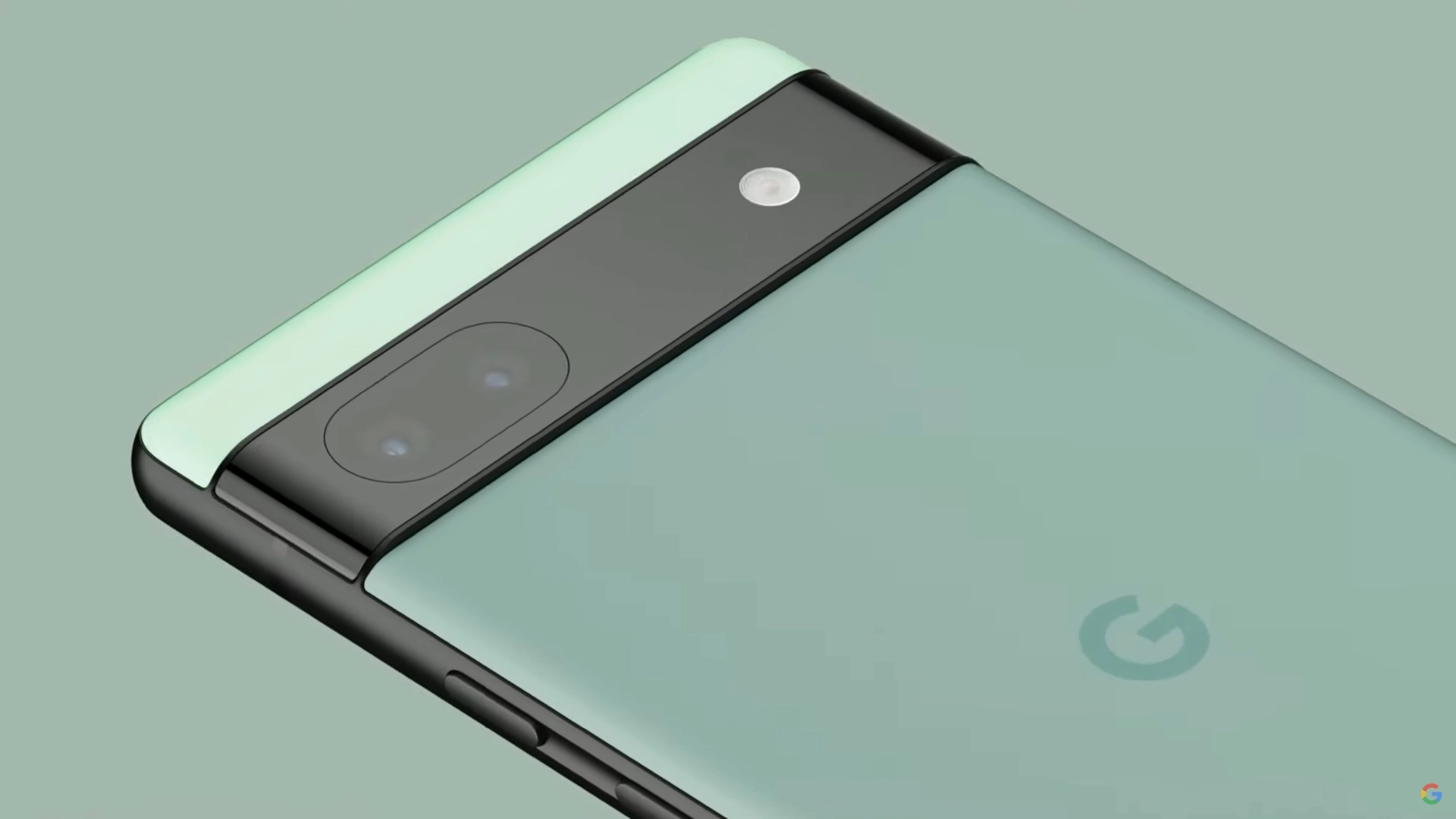 The camera system of the Pixel 6a contains an 8MP front camera and two lenses on the back: a 12.2MP wide-angle and a 12MP ultra-wide-angle.
The beauty of the Pixel cameras is that your photos are enhanced by Artificial Intelligence. As if by magic, your shots suddenly have more detail thanks to Google's algorithm. This AI also allows you to do more with powerful editing tools exclusive to the latest Google Pixels.
For example, with Face Unblur, your Google Pixel lets you remove blur from, say, a child's face that's getting too agitated.
Of course, the Magic Eraser is also there: remove unwanted objects from your photos or change their colour to match the image better.
The Night Sight mode gives you the opportunity to take great pictures even in low light.
Finally, with the Real Tone function, darker skin tones look more real.
---
Safety as reliable as ever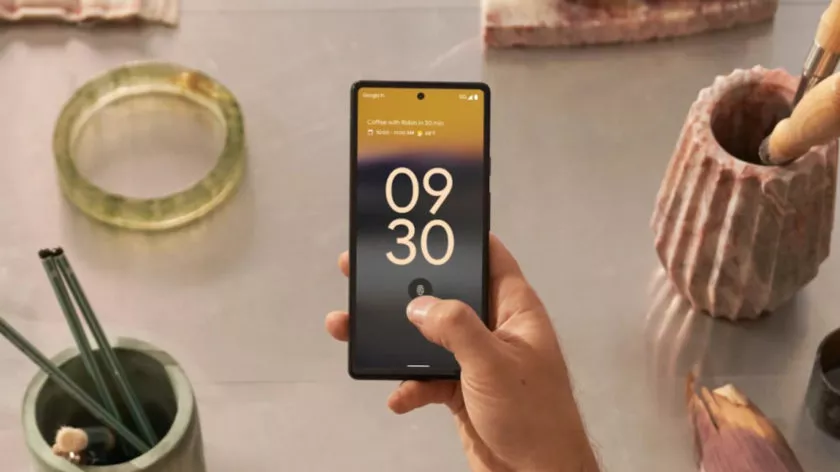 Security is at the heart of the Pixel 6a's design. The Titan M2 chip offers increased security against hacking.
The phone is IP67 certified, making it water and dust resistant. Carry it anywhere you want!
For added security, unlock your Google Pixel 6a with its fingerprint functionality.
---
Un design qui s'accorde à vos goûts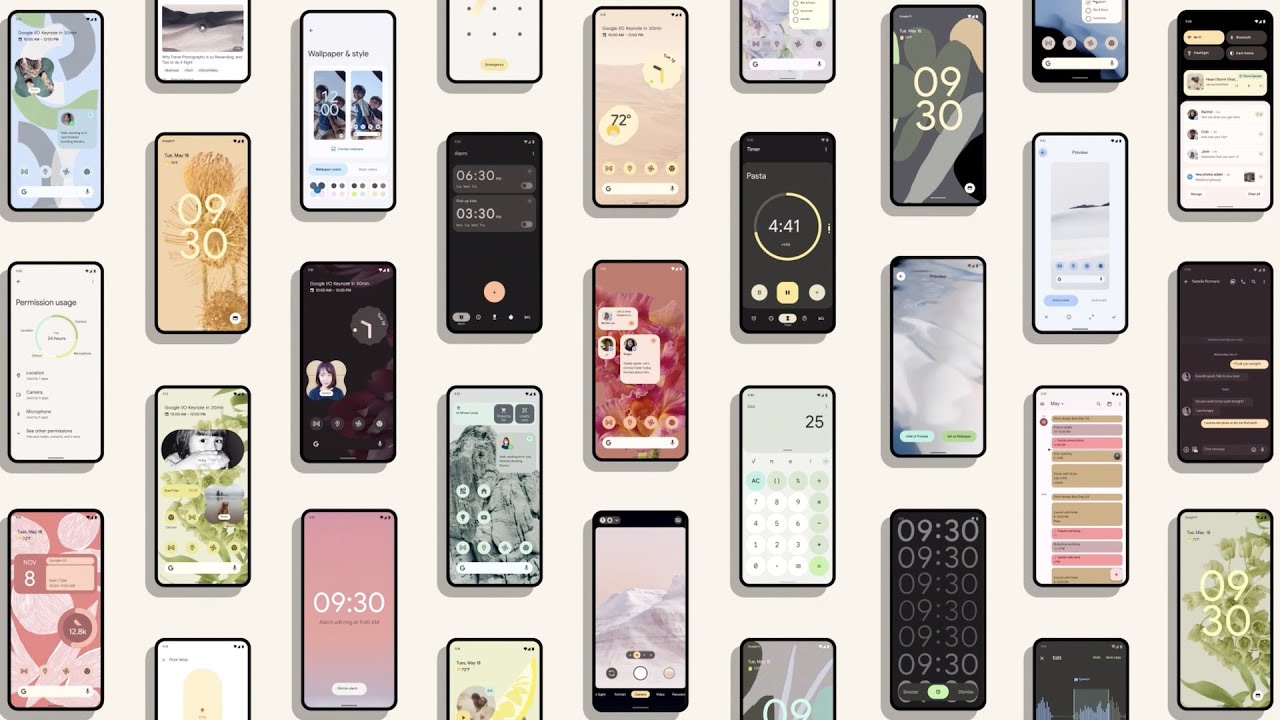 Like the Pixels 6 & 6 Pro, the 6a's interface has been redesigned with what Google calls Material You, a visual design evolution on their Android 12 operating system. With Material You, the colours of your phone's interface match your background screen to personalize your experience.
The At a Glance preview feature brings useful information to the forefront, such as recent playlists when you plug in your headphones or calendar notifications for meetings.
With instant translation features, you can translate a conversation or a live image into more than eleven languages, without the need for internet: the Tensor chip does it all!
With Android, your Google Pixel 6a updates frequently to refine your user experience with new features.
---
Le final word
Are you looking for a mobile phone that can meet all your needs? Come and see us in one of our 13 TELUS shops in Quebec!
Are you a member of a professional organization? Contact us at Yourcell.ca and a representative will be happy to show you our exclusive promotions!
-Alek Germain, marketing coordinator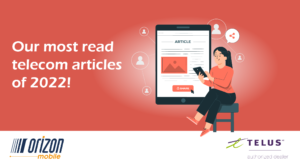 We have previously presented you with the five most viewed mobility articles in 2022.  Here today are our five most read telecom articles of 2022!   (Click on the images…
Lire la suite