What is the POC Go Mobile LTE solution?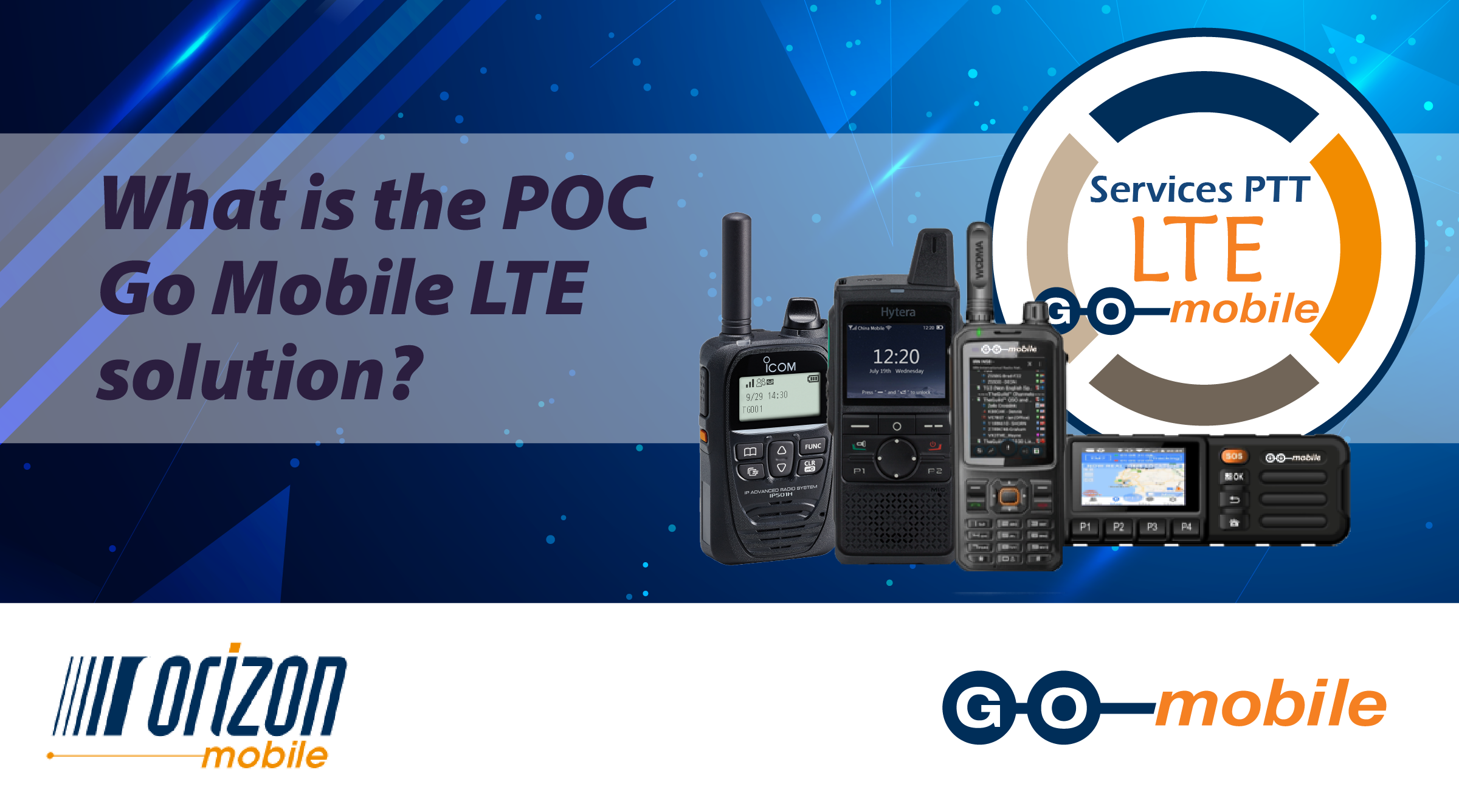 What is Go Mobile? It is the term given to all of our radiocommunication services. The Go Mobile network uses several advanced technologies for municipal, regional, provincial, national and even North American communications needs.
As you can see, Orizon Mobile's goal is to always be able to meet the needs of our users. As a result, Go Mobile is reliable and consistent, anywhere, anytime!
When we talk about Go Mobile's LTE POC (Push-to-Talk Over Cellular) solution, we are talking about our telecommunication devices that are easy to use and only require the push of a button to communicate on our LTE network.
---
What are the advantages of a Push-To-Talk Over Cellular LTE solution?
With traditional radio equipment, long-distance communication is not a simple matter in terms of infrastructure. Current radio technologies require additional tools, such as repeaters or towers, to extend the coverage area. LTE gains in its simplicity due to its international scope.
Don't want to invest in potentially expensive installations? Forget about wiring and forget about repeaters! There is no infrastructure investment requirement, so the start-up cost has the potential to be low.
Once we have configured the devices, all that remains is to press the PTT button and communicate in real time! Sending photos, receiving notifications, texting… everything is done with the same simplicity as with your personal cell phone, allowing real-time collaboration with your colleagues.
Geolocation is integrated, allowing you to activate this function as soon as you open the device and locate all the users in your network on a live map.
And, of course, all conversations and data are encrypted.
Although LTE incurs a small response time of a few milliseconds, business owners and transportation companies will find it a secure and powerful protocol. If you need a switchboard for work that requires optimal response time, our NXDN and DMR networks are perfectly suited for these operations.
---
Interoperability: Keeping everyone connected
Interoperability is defined as the ability of various devices to communicate with each other. The Go Mobile solution gives your users the ability to operate various systems and have them interact with each other at all times, without requiring you to change all your devices.
For example, you have a new fleet of LTE radios and need to link them to your existing network infrastructure? Our Go Mobile solution keeps everyone connected! It's even possible to add Android and iOS cellular devices to your infrastructure with Push-to-Talk application implementations. Orizon Mobile is also a proud distributor of Samsung's XCover Pro series, a high-performance cell phone that has a dedicated PTT button and a rugged casing made for life on the job site.
For any implementation of the Go Mobile LTE (whether it's the basic version or the PRO version), we implement a Mobile Device Management (MDM), a software that allows you to manage, monitor and secure your company's mobile devices.
---
Why is Go Mobile LTE the best POC solution for you?
We have a professional, experienced team that listens to your needs and can provide you with the best solution for your situation.
You can also count on the most extensive and rapid network in the country. When you choose Orizon Mobile, you're choosing the mobile network that has won every major industry award.
We have a large network of locations across Quebec. No matter where you are, we can help you and with our personalized customer service, we'll get you taken care of quickly.
---
The last word
You can count on Orizon Mobile and its knowledge in radio communication technologies to offer you the best solution adapted to your needs, whatever your project!
Do you have any questions? Ask a specialist! Contact us now! 
-Alek Germain, marketing coordinator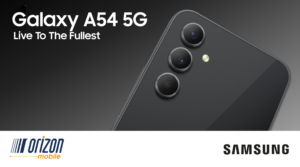 Now available at our TELUS retailers and on Toncell.ca, the Samsung Galaxy A54 5G is your perfect companion for capturing unforgettable moments with your friends or maximizing your productivity! This…
Lire la suite