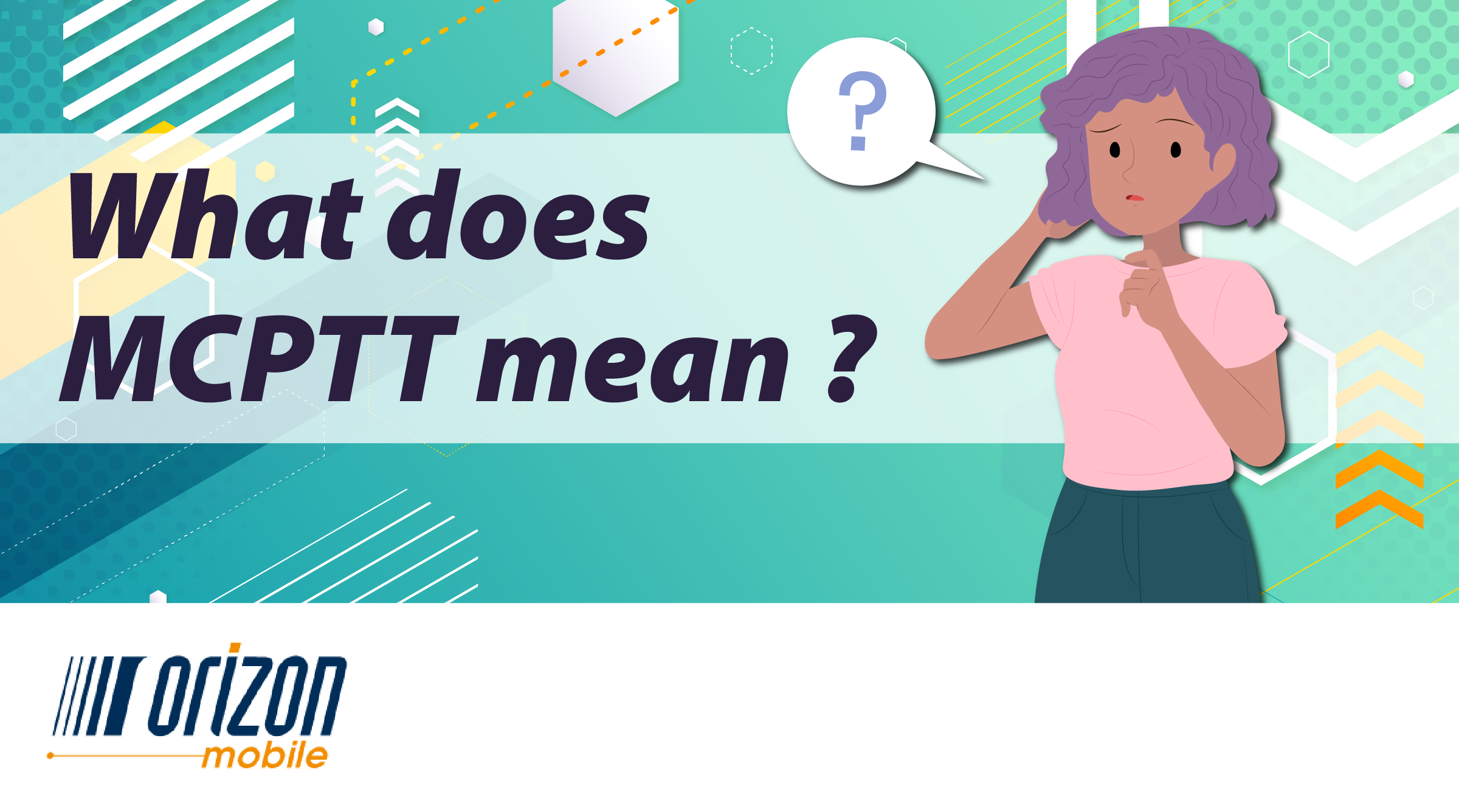 What is MCPTT?
Let's split the abbreviation in two to better understand.  
What do we mean by Mission Critical (MC)? When emergency and public safety organizations do their duty, the reliability and speed of their equipment is necessary, at the risk of endangering themselves, their team or their patient. Paramedics and police squads, for example, must be alert at all times. While doing their essential work, they do not have time to worry about the proper functioning of their radio communication tools. The reliability of these tools is critical to the success of their operations – their missions.    
Push-to-Talk (PTT), means the ability of a radio or application to communicate at the push of a button. In the context of MCPTT, we are talking about Push-to-Talk-Over Cellular LTE, as described in one of our previous articles, "What Is The Go Mobile LTE POC Solution ?".  
So, with the combination of these terms, we can summarize MCPTT as a telecommunications standard that PTT (Push-to-Talk) radio products operating on the LTE network must meet in order to be considered optimized for the needs of security organizations.
---
What should an MCPTT product offer? 
Introduced in 2016 by the 3GPP (3rd Generation Partnership Program), a global consortium presiding over telecommunication standards and working on the maintenance and development of technical specifications in the field, MCPTT takes advantage of the technological advances of LTE, both in connectivity and security. Indeed, LTE offers multiple advantages that are necessary for the MCPTT standard.
Note that MCPTT is not limited to radios. There are also mobile Push-to-Talk applications, called "Over-the-Top", made for cell phones. Many of these applications, such as BeON PTT from L3Harris, one of our suppliers, are categorized as Mission Critical. 
For a product to be considered MCPTT, it must meet several prerequisites determined by utility needs. For example, its reliability must be flawless in several areas, such as being able to operate with significantly lower latency and offer audio transmission at a quality significantly higher than standard LTE. Other necessary functions include speaker identification, person-to-person and group calls, direct communication between devices (allowing users to communicate with each other with or without the involvement of network infrastructures such as an access point or base stations), emergency calls, etc. The watchword is therefore to ensure optimal performance of the telecommunication equipment used by the public safety spheres. 
---
L3Harris : MCPTT-Ready
At Orizon Mobile, we have partnered with L3Harris to make their MCPTT certified products available.
Their XL Extreme 400P portable radio is designed by and for the fire service and is made to keep its users connected even in the most dangerous situations.
With unparalleled reliability, this P25 radio is made of heat-resistant materials, so it's your team's best ally during fires.
You can check out our page dedicated to this product here. Interested in the XL Extreme 400P? Contact us for more details.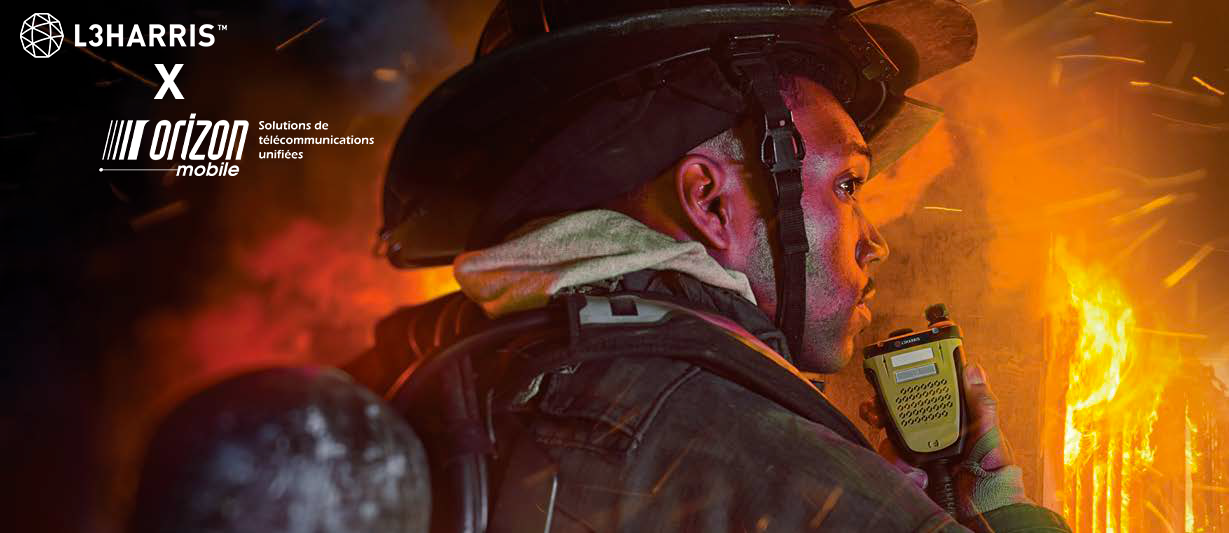 ---
In conclusion
At Orizon Mobile, we guarantee the quality of our radio communication solutions for public institutions in Quebec municipalities. By trusting us, you are assured of having the best products for your operations and a 24-hour service to help you.  
If you are a member of these organizations, contact us!
-Alek Germain, marketing coordinator 
Radio communication is the ideal tool to efficiently manage events of all kinds. We know all about it! Each year, Orizon Mobile is the partner of more than 300 events…
Lire la suite